Boyd & Watkins Make Camp Award List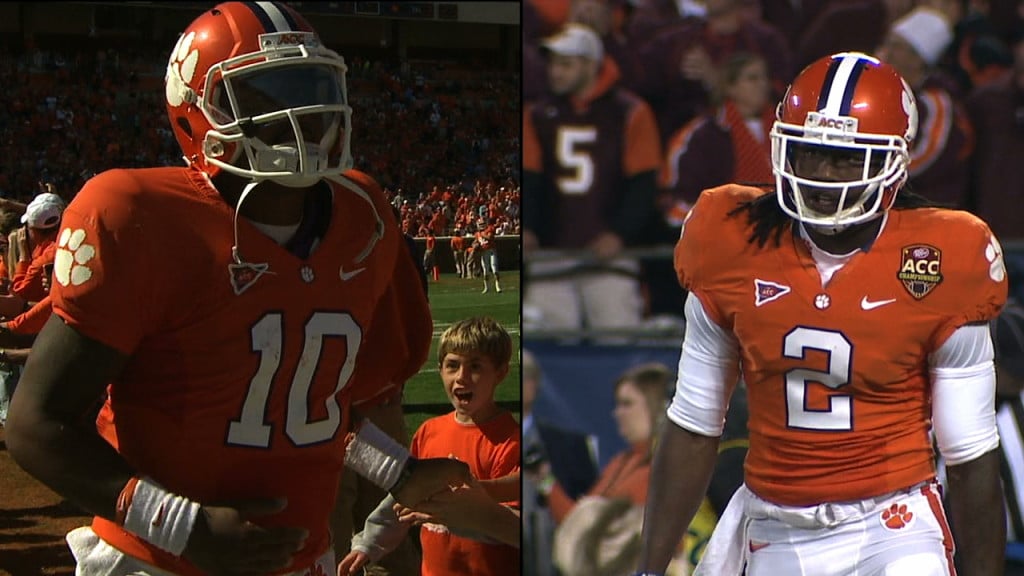 Clemson, S.C. (CU SID) — Clemson quarterback Tajh Boyd was named to his third and fourth Watch Lists of the preseason on Friday. Boyd was on the lists for both the Walter Camp National Player of the Year Award and the Manning Quarterback Award according to releases by those organizations.
Sammy Watkins was also named to the Walter Camp list.
Boyd earlier had been named to the Davey O'Brien Award list and the Maxwell Ward List. The Davey O'Brien Award is also an honor for the top quarterback in the nation, while the Maxwell Award is also a National Player of the Year honor.
Last year Boyd threw for 3828 yards and 33 touchdowns, Clemson records in both areas. He quarterbacked the Tigers to 10 wins for the first time since 1990, the ACC title for the first time since 1991, and Orange Bowl bid for the first time since 1981. Watkins was fourth in the nation in all-purpose running last year when he had 82 receptions for 1219 yards and 12 scores. He was the National Freshman of the Year by Rivals.com and The Sporting News and a first-team AP All-American, just the fourth true freshman position player to be honored by AP.
Clemson has seven different players who have been on 14 total lists in the preseason this year. Six of the seven players are offensive players. Last year Clemson established school records for total offense and points scored under first-team offensive coordinatory Chad Morris.