No. 7 South Carolina's defense leading way again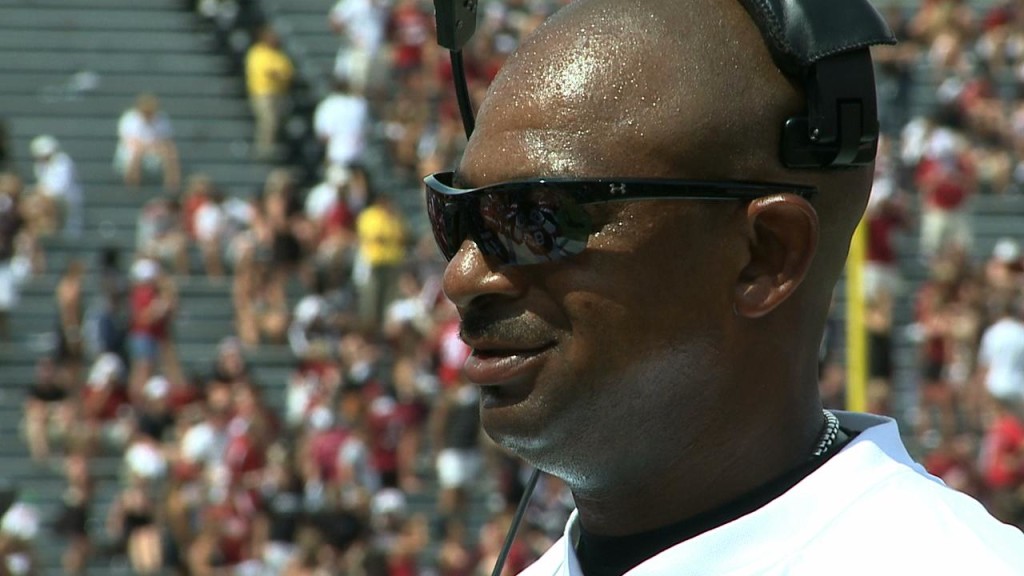 COLUMBIA, S.C. (AP) — One of South Carolina's biggest questions going into the season was whether the Gamecocks' new defensive coordinator could keep the unit among the nation's elite. So far, Lorenzo Ward has been able to do it.
No. 7 South Carolina hasn't allowed a team to score a touchdown in the red zone and is ranked seventh in the nation, allowing just 10 points a game.
The stout defense has taken a load off of coach Steve Spurrier, who has plenty to worry about on the offensive side of the ball. Starting quarterback Connor Shaw has been knocked out of two of three games with a hairline fracture on his throwing shoulder.
Spurrier is also worried about his offensive line, though is team is running for 172 yards a game.