No. 7 South Carolina, Missouri facing QB issues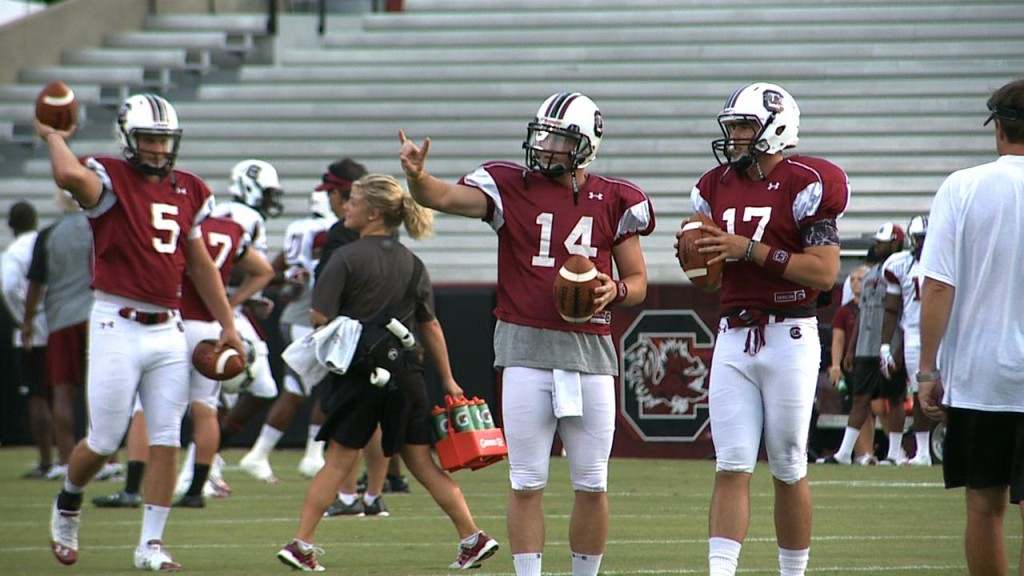 COLUMBIA, S.C. (AP) — The quarterback questions keep coming for No. 7 South Carolina and Missouri, even though both teams expect their starting passers to be on the field Saturday.
Coach Steve Spurrier said Connor Shaw was OK to start for the Gamecocks (3-0, 1-0 Southeastern Conference), despite playing less than two quarters in two weeks because of a shoulder injury. Missouri quarterback James Franklin sat last week with inflammation in his shoulder, yet says he's 90 percent ready to go in the first SEC road game for the Tigers (2-1, 0-1).
How long Shaw and Franklin last is anybody's guess. Shaw was injured against Vanderbilt in the Gamecocks season opener and was out for the win against East Carolina. Shaw was hurt again last week and didn't play the second half against UAB.