North Carolina Central beats S. Carolina St. 40-10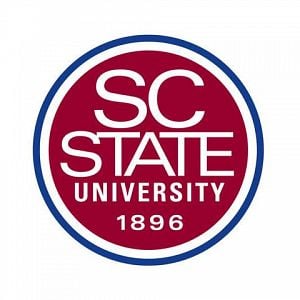 INDIANAPOLIS (AP) — Jordan Reid ran for one touchdown and threw for another during North Carolina Central's 30-point second quarter and the Eagles went on to a 40-10 victory over South Carolina State on Saturday.
The game was played in Indianapolis as the Circle City Classic.
The Eagles (3-2, 2-0 MEAC) gave up an early field goal before scoring four touchdowns in the second quarter to lead 30-10 at halftime. Arthur Goforth scored on a 13-yard run, Tazmon Foster returned a fumble 27 yards for another TD, and Reid scored on a 4-yard run with 38 seconds left. After North Carolina Central intercepted a pass, Reid found Detwan Robinson for a 9-yard touchdown with 10 seconds before the break.
Julius Pendergrass ran for a 29-yard touchdown for the Bulldogs (2-4, 1-2). He finished with a game-high 84 yards.