No. 18 South Carolina women top Miss. State 60-46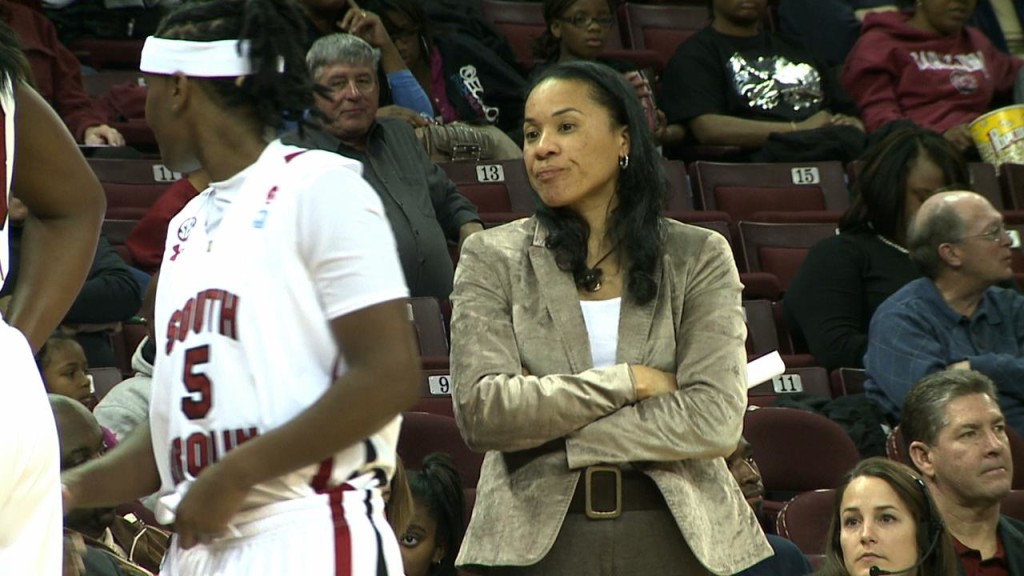 STARKVILLE, Miss. (AP) — Aleighsa Welch led No. 18 South Carolina with 16 points and seven rebounds as the Gamecocks rolled over Mississippi State 60-46 Sunday for their first Southeastern Conference victory of the year.
Welch was 5-of-9 shooting and made 6 of 8 from the foul line. Sancheon White added 11 points as nine different players scored for South Carolina (13-2, 1-1), which dropped its SEC opener to No. 12 Tennessee Jan. 3.
The Gamecocks shot 35.9 percent (14 of 39) from the floor and missed each of their two 3-point attempts, but won the rebound battle 40-30 and drained 32 of 50 free-throw attempts.
South Carolina has now held 11 opponents to fewer than 50 points this year. The Gamecocks entered with a 34.2-percent defensive field goal rate, and held the Bulldogs to 32 percent (16 of 50).
Kendra Grant led Mississippi State (8-7, 0-2) with 15 points. Jerica James added 14.