South Carolina coach Martin ready for SEC debut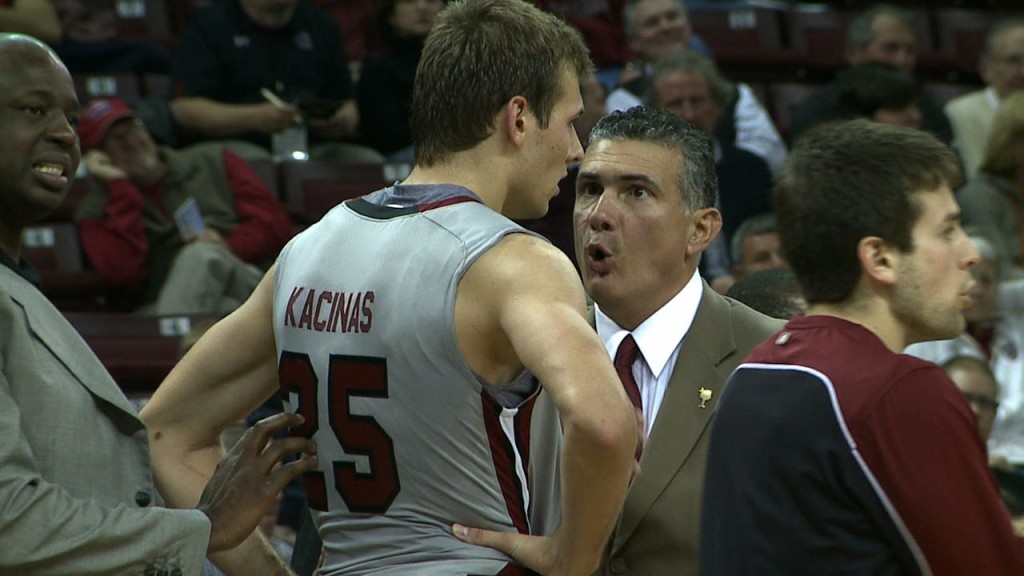 COLUMBIA, S.C. (AP) — South Carolina's first-year coach Frank Martin has been prepping for his Southeastern Conference debut since growing up in south Florida.
The Miami native remembers making the trip to Florida's O'Connell Center several times to watch SEC games and was awed by the league's athletes and coaches. Martin will again get an up-close look at the SEC starting Wednesday night when the Gamecocks (10-3) travel to face Mississippi State (5-7) and its first-year coach Rick Ray.
Martin has been part of top-tier leagues before, coming to South Carolina last March after five successful seasons in the Big 12 Conference with Kansas State. What Martin has seen so far tells him the talent and coaches in the SEC are strong as they are in the Big 12.