Auburn starts SEC 2-0, beats South Carolina 74-71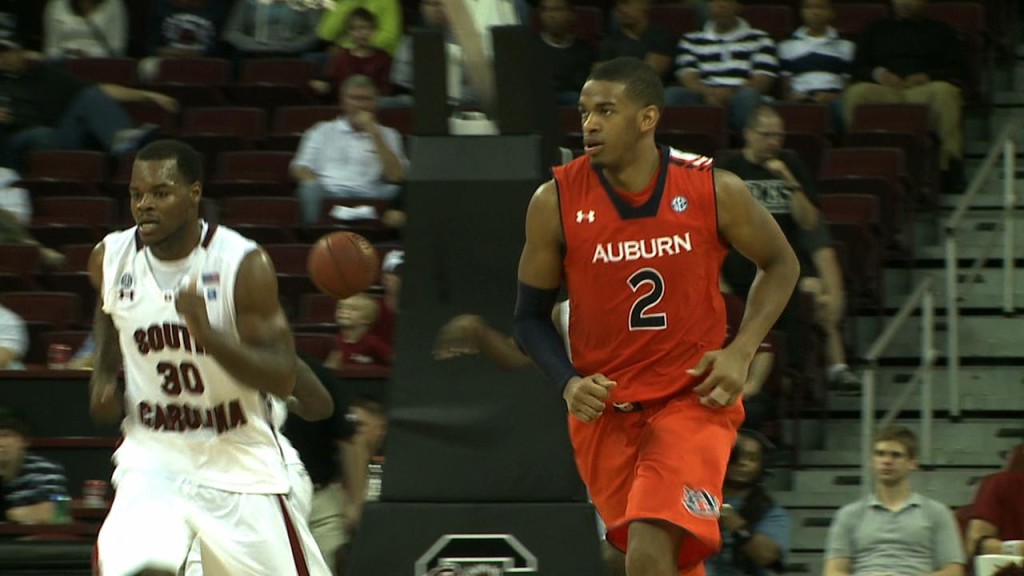 COLUMBIA, S.C. (AP) — Frankie Sullivan scored 17 points and Rob Chubb added 16 points and 10 rebounds as Auburn beat South Carolina 74-71 on Saturday.
The Tigers (8-7, 2-0 Southeastern Conference) survived a game with 27 lead changes to win their second SEC game of the season. Auburn had started 0-2 in the SEC the past five years.
Auburn took the lead for good after Sullivan's two free throws with 2:41 to go to put the Tigers ahead 73-71. Chubb missed one of two free throws with 35.2 seconds left, giving South Carolina (10-5, 0-2) one last chance.
Brian Richardson missed a fairly open 3-pointer with 10 seconds left for the Gamecocks and Bruce Ellington forced up another 3-pointer against a double team.