Fuller scores 12 as Vanderbilt wins 58-51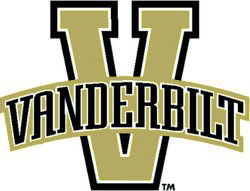 COLUMBIA, S.C. (AP) — Kyle Fuller scored 12 points and Dai-Jon Parker 11 as Vanderbilt held on down the stretch to defeat South Carolina 58-51 Saturday for its first Southeastern Conference victory of the season.
The Commodores (7-9, 1-3) led 45-35 with 8:35 to go after a free throw by Shelby Moats. South Carolina (11-6, 1-3) used a 14-6 run over the next six minutes to get within a basket at 51-49, but the Gamecocks got no closer.
Vanderbilt went 0-for-6 from the field in the last 6:27 but made seven foul shots down the stretch to keep in front. The Commodores' leading scorer coming in, Kedren Johnson, was held to 3 points, 12 fewer than his average, on 0-of-6 shooting.
Brenton Williams had 16 points to lead South Carolina. Williams missed a 3-pointer with 1:41 left that would've given the Gamecocks a lead when they trailed 51-49.