Lambert pitches Liberty to 3-1 win over Clemson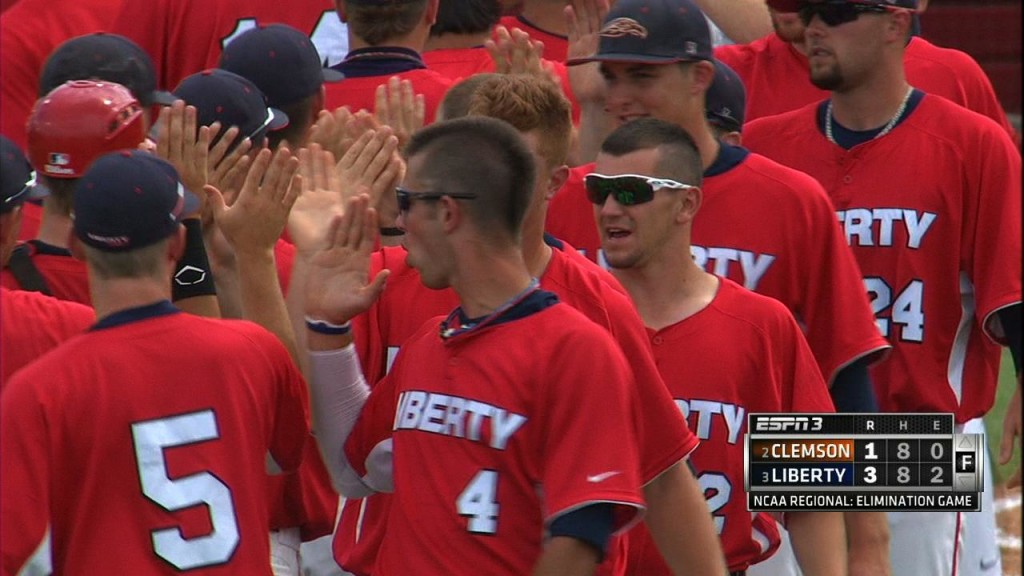 COLUMBIA, S.C. (AP) — Trey Lambert gave up one run in 7 2-3 innings, Bryan Aanderud had a two-run single among his four hits and Liberty eliminated Clemson from the Columbia Regional with a 3-1 victory Sunday.
The Flames (36-28) of the Big South Conference advance to face undefeated South Carolina on Sunday night. Should Liberty win, it would set up a final showdown between the schools for the regional title Monday.
The Flames trailed 1-0 in the fourth when Aanderud's two-run single put them ahead for good. Lambert (8-3) did the rest, keeping the Tigers (40-22) off balance throughout. Closer Ashton Perritt came on in the eighth and got the final four outs for his 10th save.
Trey Wimmer drove in a run with a sacrifice fly in the fifth, his seventh RBI in two NCAA tournament victories against Clemson this weekend.
The Tigers finished the season losing seven of their final eight games.