Montgomery, SCarolina bats defeat Liberty 19-3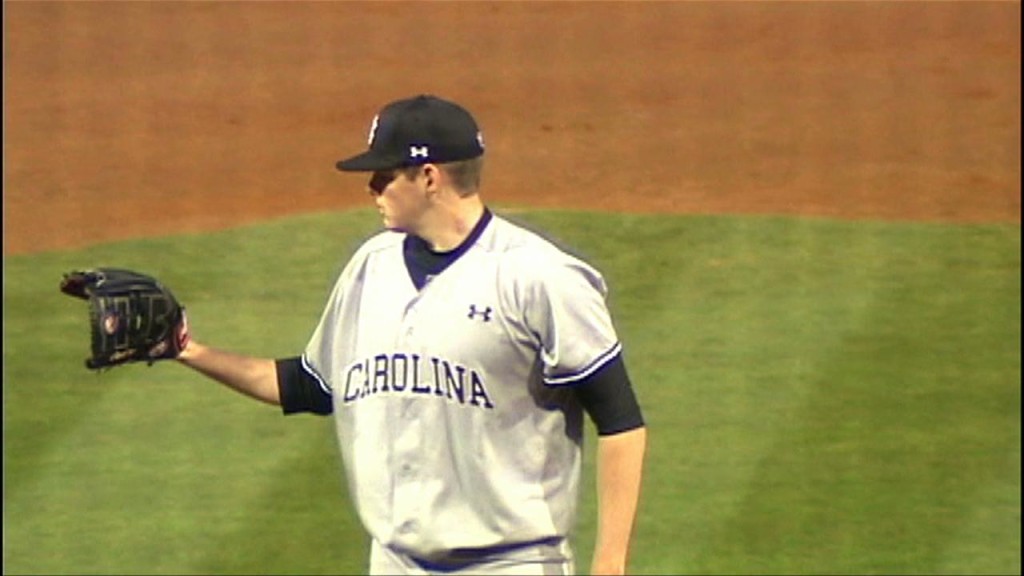 COLUMBIA, S.C. (AP) — Jordan Montgomery had a career-high 11 strikeouts in seven innings, Kyle Martin drove in four runs and South Carolina took control of the Columbia regional with a 19-3 victory over Liberty on Saturday night.
The Gamecocks (41-18) set a school record for runs in an NCAA game and took their 26th straight tournament home win. They try for No. 27 — and the regional title — on Sunday night against Liberty or Clemson.
The Flames (35-28) face the Tigers (40-21) in an elimination game to start Sunday's play. That winner would have to beat the Gamecocks (41-18) twice at Carolina Stadium — something no one's done in the postseason since 2002.
South Carolina turned up its offense with home runs by Martin, Tanner English and Max Schrock. Not that they needed them all with the way Montgomery (5-1) threw as he retired 18 of the last 19 hitters he faced.