South Carolina-UNC opener postponed to Saturday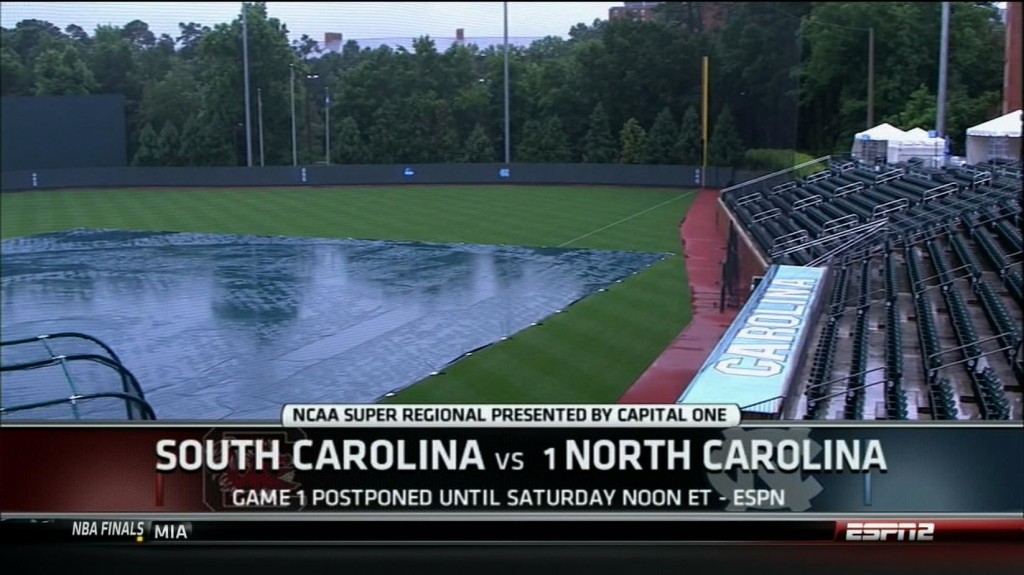 CHAPEL HILL, N.C. (AP) — Rain and bad weather from Tropical Storm Andrea has forced the postponement of Friday's opener between No. 1 overall seed North Carolina and South Carolina in their best-of-3 NCAA super regional series.
Games set for Saturday and Sunday afternoons in Chapel Hill will go on as scheduled. A possible third game is now scheduled for Monday.
In an update on its athletics web site, UNC said the NCAA and both schools "all agreed this was in the best interest of the student-athletes and fans."
In addition, Friday's super regional opener between host North Carolina State and Rice in Raleigh has been delayed three hours to 7 p.m. due to weather concerns.