Spurrier: Clowney races to 4.4 40 this summer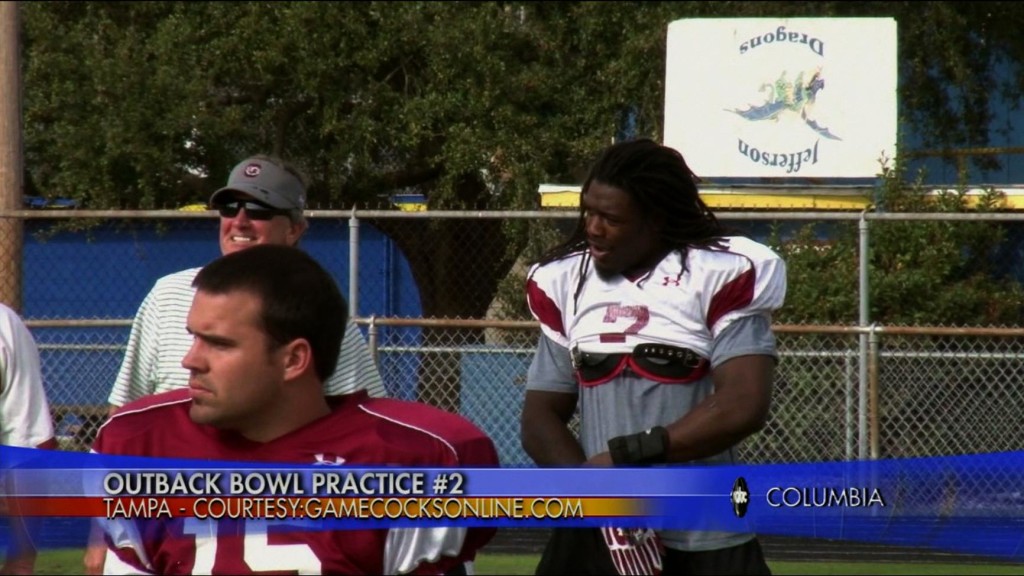 HOOVER, Ala. (AP) — South Carolina coach Steve Spurrier adds another entry in the growing legend of Jadeveon Clowney.
Spurrier said Tuesday at the Southeastern Conference media days that his All-America defensive end ran a 4.4 40 at the end of summer workouts.
Clowney is regarded as a legitimate Heisman Trophy candidate a year after Notre Dame linebacker Manti Teo finished second. Clowney was sixth.
But Spurrier says his star defender has done a good job staying out of the limelight and been a good teammate.
The Gamecocks coach was even asked if there was a chance that Clowney could play on offense. His response: "Not really. We got a bunch of offensive players that are pretty good."