Clemson's Caldwell recalls moment on SEC stage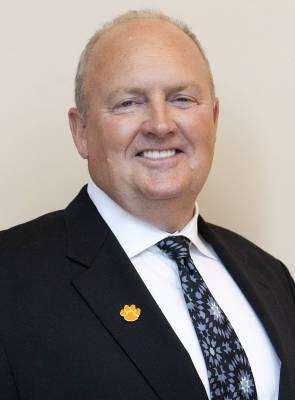 CLEMSON, S.C. (AP) — Clemson offensive line Robbie Caldwell has worked the past two years to turn the inexperienced Tigers into a unit that will be a strength this season. What does he get asked about the most? His rousing Southeastern Conference media session in 2010 as Vanderbilt's newly named head coach.
Caldwell got the job a week earlier when Bobby Johnson abruptly resigned, leaving his longtime assistant to preview the Commodores' upcoming season to scores of assembled TV camera. Caldwell said this week he wasn't sure he would remember all the players names, so he did what came naturally and spoke from the heart.
He told tales of growing up in rural South Carolina and of working as a pipefitter and on a turkey farm. Caldwell got a standing ovation after the gathering.