Swinney On Clemson's Practice: "It Stunk"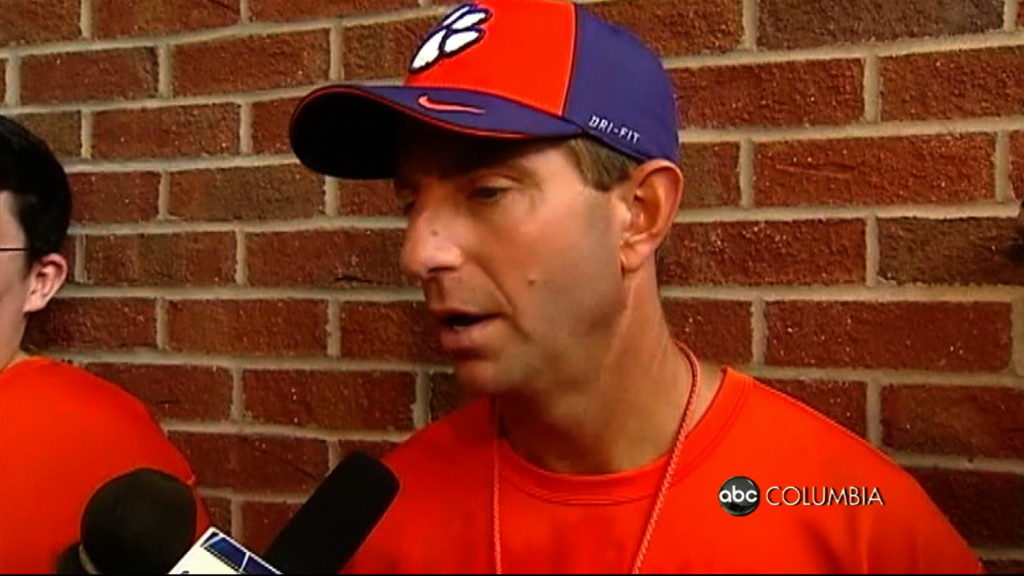 CLEMSON, S.C. (WOLO) – "I thought it stunk. I thought it was very average," said Clemson head coach Dabo Swinney after Thursday's practice. "Very mentally sluggish. We would've got beat 65 to zero today. Really disappointed. Just not a lot of attention to details."
Swinney said Clemson classes began Wednesday, possibly causing a distraction for the the Tigers.
"I know they're just starting school back and all that," Swinney said, "But you've got to have mental toughness and push through all that stuff. They're feeling sorry for themselves with class and this and that. Not focused, very disappointing."
Clemson has a week to prepare for their Memorial Stadium match-up with Georgia. 
"There's still a lot of preparation to get the team ready to play," said Swinney. "We're not ready to play right now. I know there's a lot going on on campus and there's some energy around here, but we still have a lot of work to do with this football team."
The Tigers will play UGA on Aug. 31st at 8 p.m. ET on ABC.