Notes: UGA Week Carolina Calls With Steve Spurrier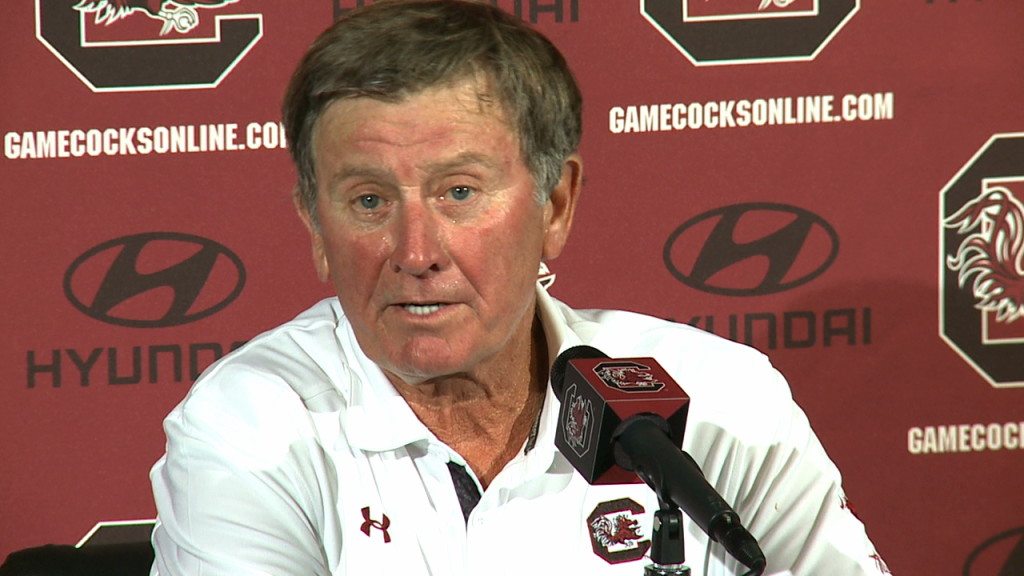 COLUMBIA, S.C. (WOLO) — Gamecock head football coach Steve Spurrier previewed UGA during his weekly call-in show Thursday night in Columbia. 
– Spurrier says he's been lucky in his season openers and felt that the Gamecocks and North Carolina gave ESPN a good Thursday night game.
– He says starting center Cody Waldrop will be a game-time decision but the USC trainers say he can't hurt his foot any worse. "No indication right now, but our trainers say there's a chance. He can't hurt his foot any more."
– True freshman Alan Knott will make the trip to Athens. Spurrier said he could get in at center if Waldrop is not ready to go.
– Says center is the most important position in college football but knows the person who plays it doesn't have to be the best player on the field, "I've had some very average centers we've won championships with. They didn't make all-conference or even all city."
– Spurrier says it can't hurt to have Georgia natives that are motivated to play against their home-state school.
– Says stopping UGA running backs Todd Gurley and Keith Marshall is South Carolina's number one priority, added that USC's defense is lot better than two years ago.
The Gamecocks play UGA on Saturday at 4:30 p.m. on ESPN.