Shaw Leaves UCF Game With Injured Shoulder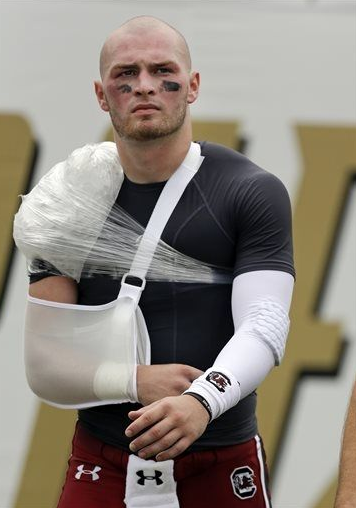 ORLANDO, FL (WOLO) — USC senior quarterback Connor Shaw left the Central Florida game in the first quarter with a shoulder injury.  He officially has a right shoulder sprain.
Shaw was injured on the Gamecocks' first drive.  He was hit and fumbled for the second time this season.  
The USC medical staff immediately took Shaw to the locker room for X-rays.  He returned to the Gamecock sideline with his right arm in a sling and ice on his shoulder and will not return to the game.
Junior Dylan Thompson replaced Shaw at quarterback.