Batesburg-Leesville Wins State Title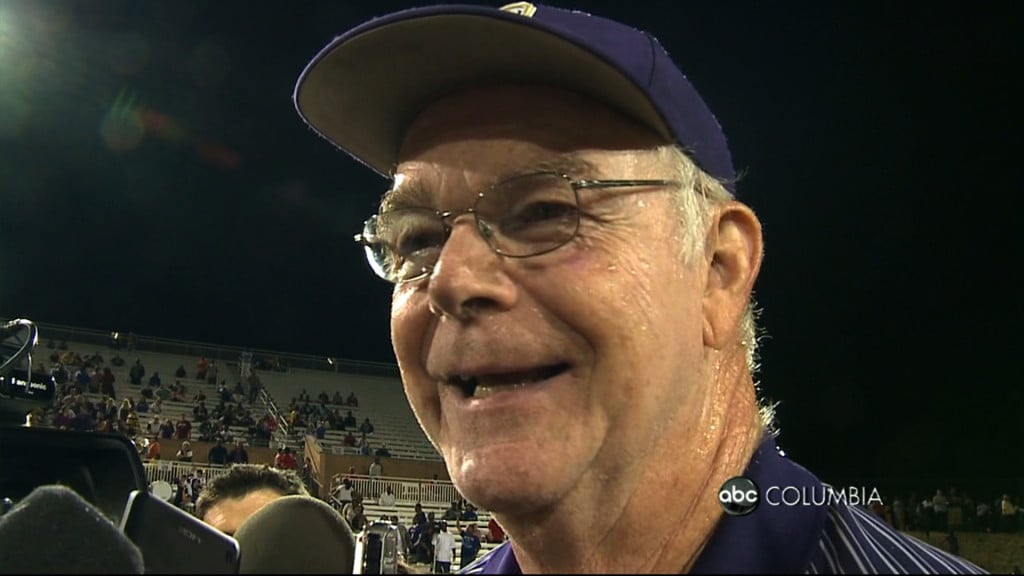 COLUMBIA, S.C. (WOLO) — Dr. Jerry Brown did not come out of retirement for nothing.
Brown became the third coach to win a South Carolina high school football state championship at three different schools Friday night when his Batesburg-Leesville Panthers beat Silver Bluff 28-24 for the class AA division II title.
Dontavious Morris intercepted a pass at the goal line on the last play of the game to secure Batesburg-Leesville's first state championship since 2005.
Brown last won a state championship with Bruce Ellington as his quarterback at Berkeley in 2009.
In the class AA division I title game, Fairfield Central lost to Dillon for the second straight season.  The Griffins lost their first game of the year 41-3.