Charleston Wins Comeback Thriller Over Charlotte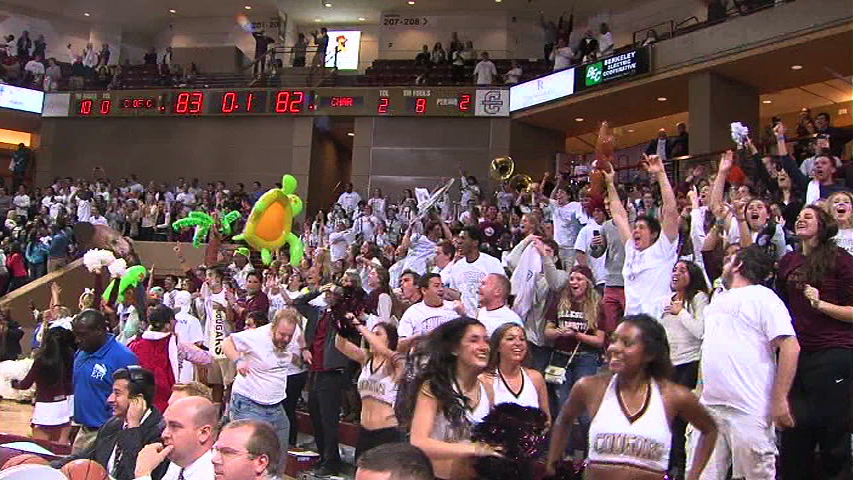 CHARLESTON, S.C. (AP) — Willis Hall made a layup with less than a second left to play as the College of Charleston came from behind to defeat Charlotte 83-82 Tuesday night.
Down 78-71 with 53 seconds remaining, Hall's jumper sparked a 10-2 run by Charleston (1-1). Hall scored 5 of his 16 points during the run, and also had a team-high 10 rebounds. Canyon Barry had a game-high 26 points. Joe Chealey added 18, including a key 3-pointer with 11 seconds remaining to pull the Cougars within one.
Charlotte (1-1) took a 30-29 lead with 5:52 remaining in the first half, and did not lose the lead until the final second. The 49ers lead by as much as 14 in the second half.
Pierria Henry led the 49ers with 21 points. Willie Clayton added 19 points and 13 rebounds. Seven 49ers scored in double figures.
Copyright (2013) Associated Press. All rights reserved.