Gamecocks' Staley, Clemson's Smith Friends, Rivals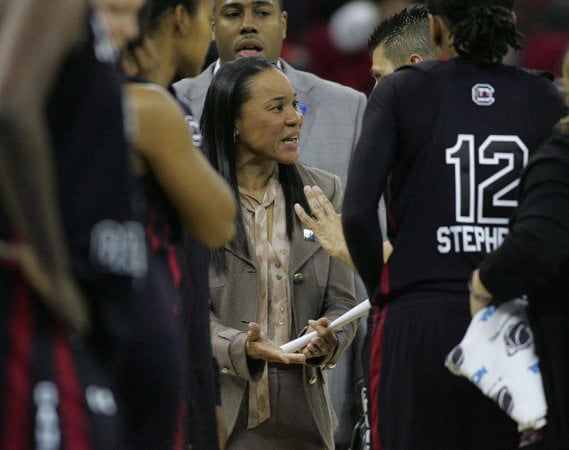 COLUMBIA, S.C. (AP) — The first thing South Carolina coach Dawn Staley did when was congratulate her former Virginia teammate Audra Smith after she became the head women's coach at intra-state rival Clemson.
Then Staley added a friendly warning: Don't expect their close ties to stop Staley's Gamecocks from hammering the Lady Tigers when they get the chance.
Welcome to the latest Palmetto State rivalry, this one pushed by a pair of former roommates who helped Virginia reach three Final Fours and win two Atlantic Coast Conference titles from 1989 to 1992.
. Staley and Smith have remained close through the years.
The pair tried rooming together in college, but found their opposite lifestyles didn't mesh as well as they did on the court.
Their teams play at Clemson on Nov. 20.