Knee Surgery Not Necessary For Shaw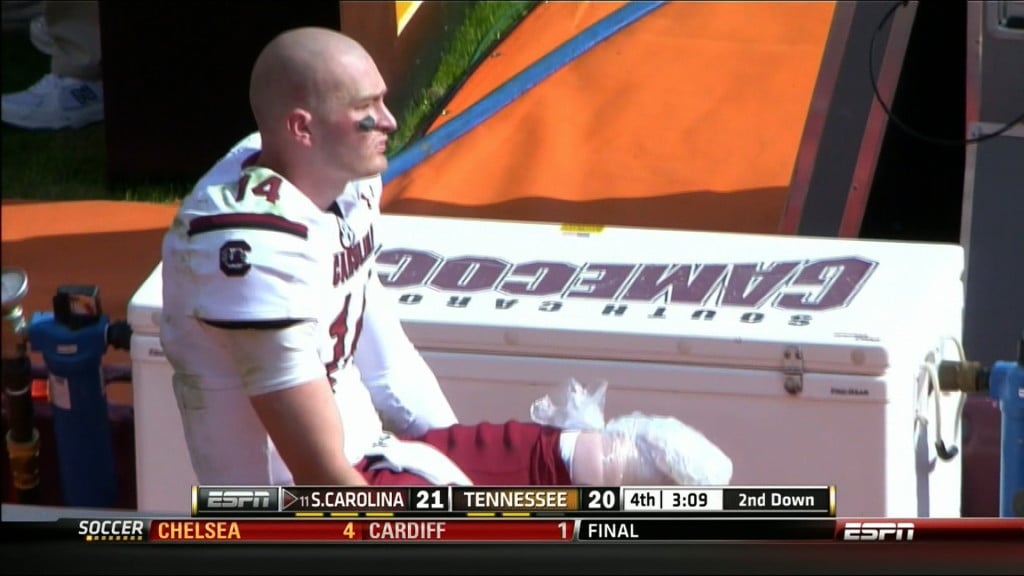 COLUMBIA, S.C. (WOLO) — Steve Spurrier said Sunday Connor Shaw will not need surgery on his injured left knee.  The Ball Coach said his senior quarterback was walking around Sunday after spraining his knee late in Saturday's 23-21 loss at Tennessee.
Spurrier said he is not sure what Shaw's playing status will be for this week's game at #5 Missouri.  Recent history is helping to keep the Ball Coach from saying too much about the health of his starting quarterback.  Shaw was knocked out of the UCF game with an injured throwing shoulder.  Originally, Spurrier was told his QB would miss 2-3 weeks.  Two days later, Spurrier said Shaw had made a miraculous recovery, and he started later that week against Kentucky.
Spurrier said Kelcy Quarles is questionable for the Missouri game.  Quarles also suffered a sprained knee against Tennessee.