No. 21 South Carolina Blows Out Charleston 81-54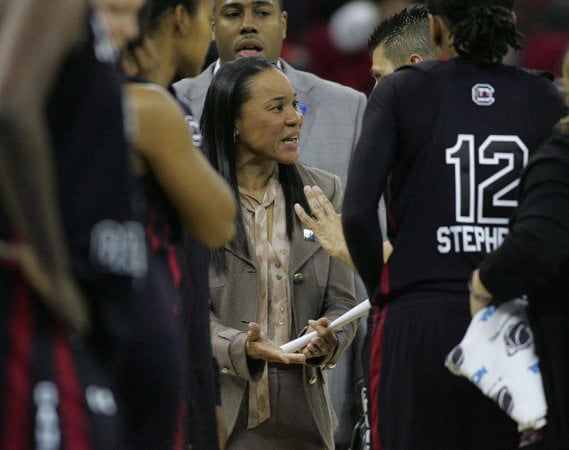 COLUMBIA, S.C. (AP) — Asia Dozier scored 16 points as No.21 South Carolina got past the College of Charleston 81-54 on Thursday night.
Dozier was just 6-of-12 from the field, but made four of her six 3-pointers for the Gamecocks (3-0). Aleighsa Welch scored 12 points and grabbed a career-high 17 rebounds. South Carolina dominated the paint, outrebounding Charleston 62-38. The Gamecocks attempted 42 free throws, making 22 of them, while Charleston managed just 18 attempts.
Afreyea Tolbert scored 14 points, on 5-of-15 shooting, and Charleston (1-2) made just 30.9 percent of its shots. The Cougars trailed 46-34 at the half, but were outscored 35-20 the rest of the way. Alyssa Frye, averaging 17 points per game coming in, made just two shots in 12 attempts.