QB Shaw Back From Virus For No. 14 Gamecocks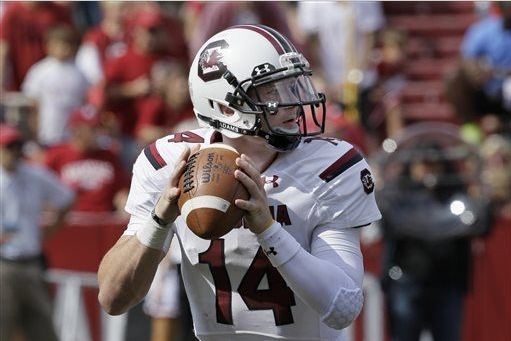 COLUMBIA, S.C. (AP) — Bad news, Mississippi State: South Carolina quarterback Connor Shaw was out sick a couple of days this week.
The 14th-ranked Gamecocks senior is in the midst of a stellar season — and seems to take his game up another notch when dealing with injuries or illness.
Shaw will try to do that again Saturday when South Carolina (6-2, 4-2 Southeastern Conference) return home for the first time in a month to play Mississippi State (4-3, 1-2).
Shaw has come off the field in two games so far this season with what appeared to be injuries that would cost him games.
But both times, Shaw was back out there the next week leading the Gamecocks to victories. Shaw returned to practice Wednesday and is expected to start against the Bulldogs.