USC Men To Compete In 2014 Charleston Classic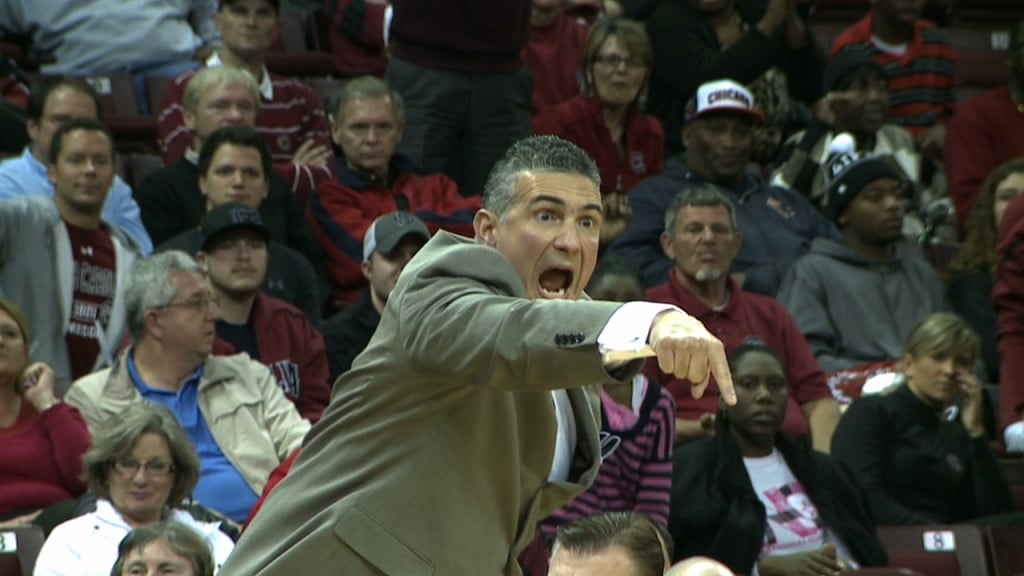 COLUMBIA, S.C. (USC SID) – The Charleston Classic presented by Gildan announced six of the eight-team field for the 2014 tournament to be held Thursday, Friday and Sunday, Nov. 20, 21 and 23, at TD Arena in Charleston, S.C.
South Carolina will compete in the event for the second time, and for the first time since the 2009 campaign. The other participating teams announced are Akron, Cornell, Miami (Fla.), Penn State and Southern California. The final two teams will be announced at a later date.
"We are very excited to participate in next year's Charleston Classic," South Carolina head coach Frank Martin said. "Competing right here in our home state, in front of our great Gamecock fans will be a big opportunity for our team. The field for the tournament is going to be very competitive and will be a good test for our guys early in the season."
Miami (Fla.), Penn State and South Carolina are each making their second appearance in the Charleston Classic. During the 2009 event, the Gamecocks defeated La Salle in the tournament's opening round, earned a win over USF to advance to the finals, and lost to Miami in the championship game.
The 2014 Charleston Classic will feature a bracket format with 12 games over three days. Each team will compete in one game per day, advancing through the bracket. The two teams that remain undefeated throughout will face off in a championship game on the final day of competition.
Past winners of the Charleston Classic are Colorado (2012), Northwestern (2011), Georgetown (2010), Miami (Fla.) (2009) and Clemson (2008). The 2013 Champion will be crowned on Sunday, Nov. 24 at 9:00 pm ET on ESPN2.
This family-friendly tournament offers the teams a week of practice, play and experiences in and around historic Charleston.
Additional information, including travel packages, can be found on the Charleston Classic site at www.charlestonclassic.com.
The Charleston Classic is owned and operated by ESPN Regional Television (ERT), a subsidiary of ESPN.
ESPN Events
ESPN Events, a division of ESPN Regional Television (ERT), owns and operates a large portfolio of collegiate sporting events worldwide. The roster includes two Labor Day weekend college football games; 11 college bowl games and eight college basketball events, which accounts for approximately 200 hours of programming, reaches almost 64 million viewers and attracts over a half a million attendees each year. With satellite offices in Boise, Birmingham, Dallas-Fort Worth, Albuquerque, St. Petersburg and Las Vegas, ESPN Events builds relationships with conferences, schools and local communities, as well as providing unique experiences for teams and fans.
A subsidiary of ESPN, ERT is also the production headquarters for ESPNU; syndication rights-holder and producer of national and regional shows for college conferences (American, Big 12, Mid-American, SEC) and manages the Big 12 Corporate Partner Program.