Video: Clowney Says Coming To USC Best Decision Of Life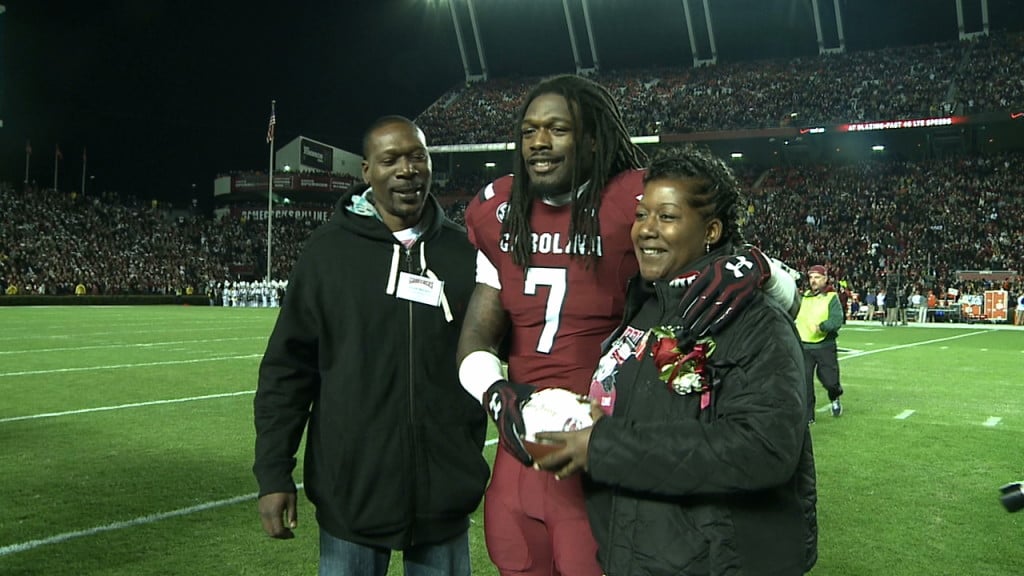 COLUMBIA, S.C. (WOLO) – South Carolina defensive end Jadeveon Clowney likely played his last game at Williams-Brice Stadium Saturday night.
The Gamecocks beat Clemson 31-17 on senior night.
The projected number one 2014 NFL Draft pick was honored with the rest of the Gamecock seniors and was asked about his career at South Carolina after the win over the Tigers.
"It's a great team, great coaching staff and it was great to be a part of it. I could have gone anywhere in the country and I'm glad I chose Columbia, South Carolina. It could have been the best decision of my life," said Clowney.
Clowney said he will miss the Gamecock fans.

"There's no crowd in the country better than South Carolina, they cheered me on all season long when everybody was talking bad. They had my back and every time I came out there on the field they were cheering me on so I am very excited to be here and be a part of this program," Clowney added.
Clowney will likely play his last game with South Carolina in their bowl game.