Video: Martin Regroups After Clemson Loss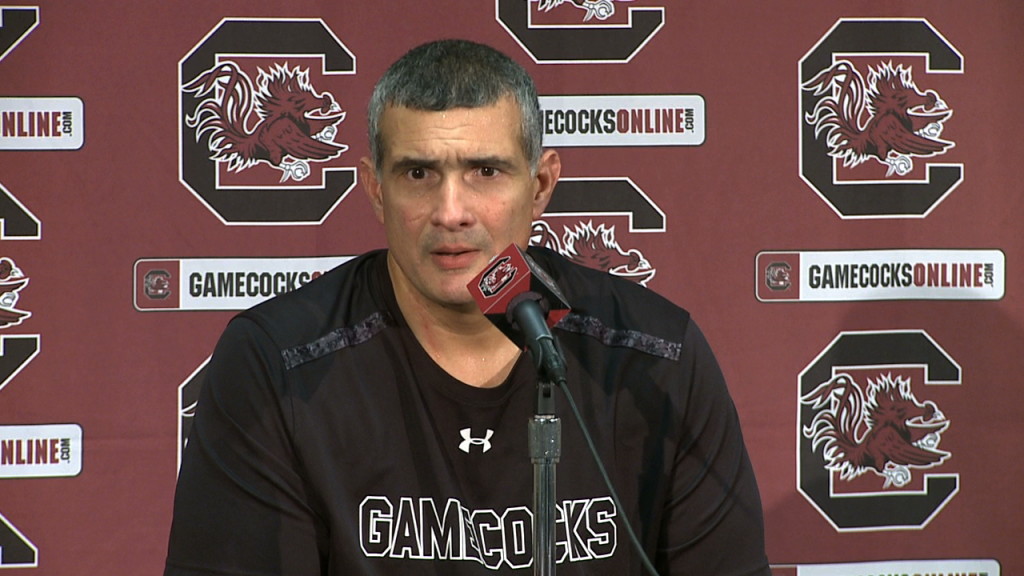 COLUMBIA, S.C. (WOLO) — Gamecock basketball coach Frank Martin says he knows his team has to get better in multiple ways after dropping to 1-2 on the season with a 71-57 loss at Clemson Sunday, but the 2nd-year USC coach also likes the team he has.
At his weekly press conference Tuesday, Martin said his young team (8 newcomers, 7 freshman) has to specifically get better at guarding the basketball on defense, moving without the ball on offense and leadership.
USC plays again Sunday at home against Martin's alma mater Florida International (5-2) at 1 p.m.
Click to watch Martin's comments from Tuesday's press conference.