Video: Spurrier Previews Clemson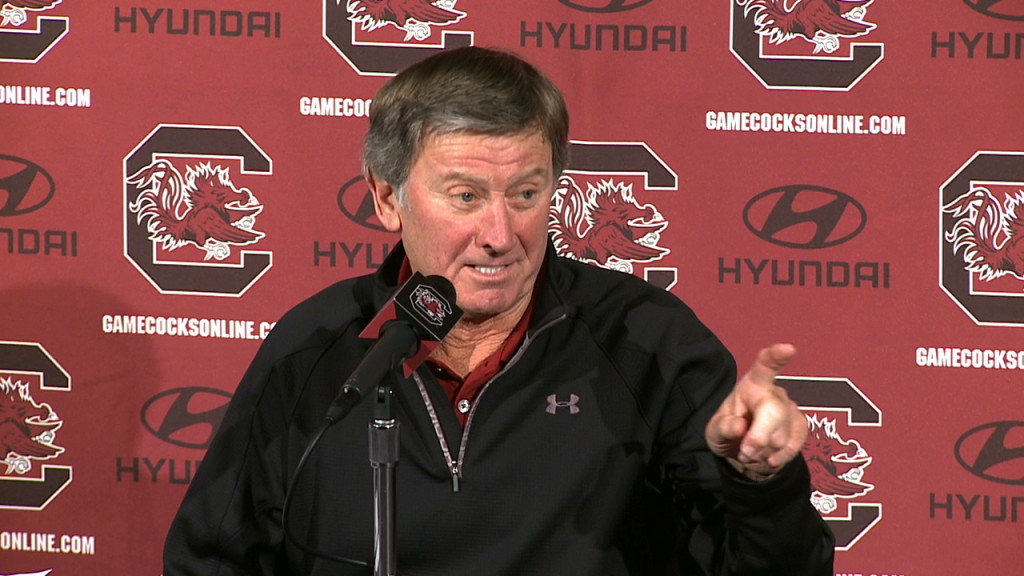 COLUMBIA, S.C. (WOLO) — Steve Spurrier wants to beat Clemson for a USC-record 5th straight time this Saturday.  But if the head ball coach had to choose between beating Clemson or winning an SEC championship, unlike a lot of Gamecock fans, he'd take a loss to the in-state rivals.
Tim Hill has a video recap from Williams-Brice Stadium of Spurrier's weekly press conference Tuesday.  Click above to watch.