Watkins A Finalist For Biletnikoff Award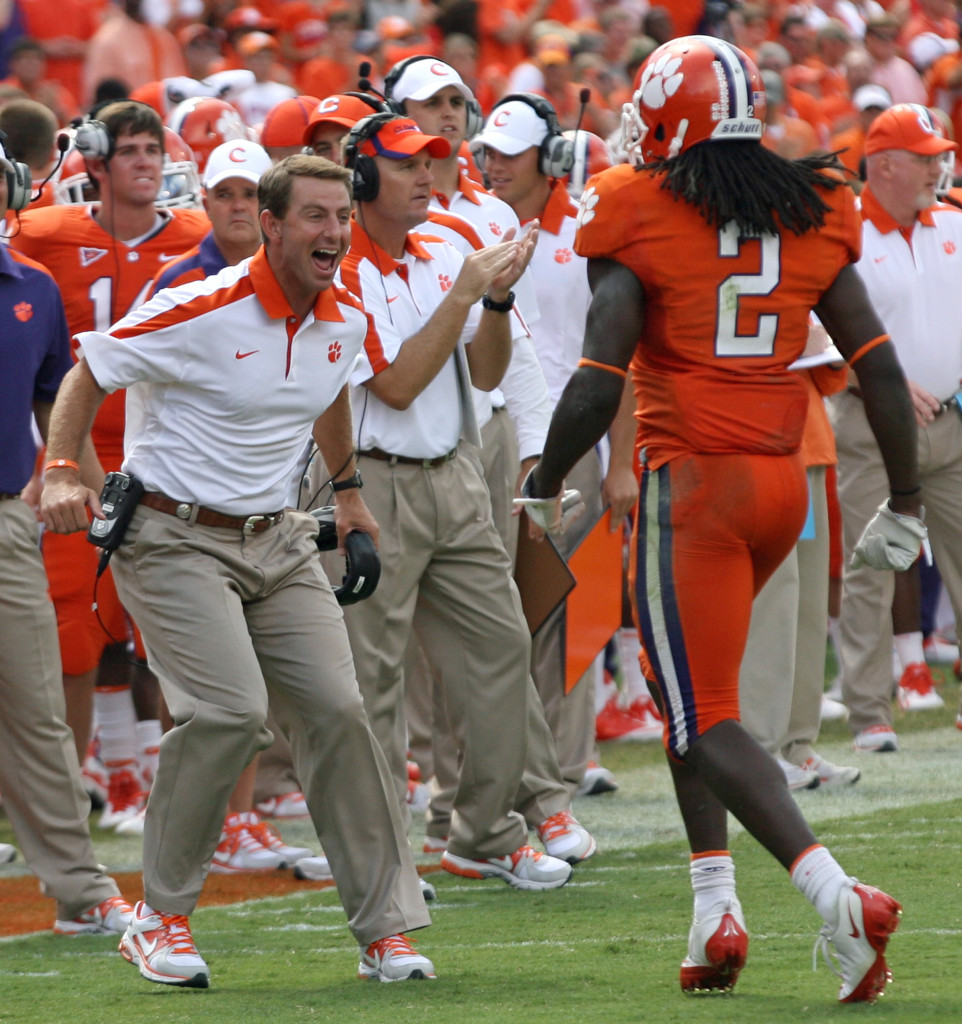 CLEMSON, S.C. (CU SID) — Clemson receiver Sammy Watkins is one of three finalists for the 2013 Biletnikoff Award. The honor is presented each year to the top receiver in college football. Joining Watkins as finalists are Brandin Cooks of Oregon State and Mike Evans of Texas A&M.
Watkins has 78 receptions for 1144 yards and 10 touchdowns this year. He leads the ACC in 100-yard receiving games with seven, also a single season record at Clemson. The junior from Fort Myers, FL has two touchdown receptions of at least 90 yards this year, the only receiver in the nation who has done that.
Watkins ranks 11th in the nation in touchdown receptions, 13th in reception yards per game and 16th in receptions per game. He leads the nation in receptions in the first quarter with 35 and has 58 of his 78 catches in the first half. He has played in the fourth quarter in just five of Clemson's 11 games due to the nature of the scores.
Watkins became Clemson's career leader in reception yardage last Saturday in the win over The Citadel and now has 3071 yards. His 217 receptions rank second in Clemson history and fourth in ACC history, while his 25 touchdown receptions rank second in Clemson history.
Watkins was one of 10 semifinalists for the Biletnikoff Award as a freshman in 2011. But, this year he has advanced to the final three. Four times previously (Tony Horne, 1997, Rod Gardner, 2000, Watkins, 2011 and DeAndre Hopkins, 2012) a Clemson receiver reached the final 10, but never the final three.
Watkins will attend the Home Depot College Football Awards, on December 12 in Orlando, FL. It will be televised by ESPN beginning at 7 PM.