Williams-Brice Prepares For Cold Weather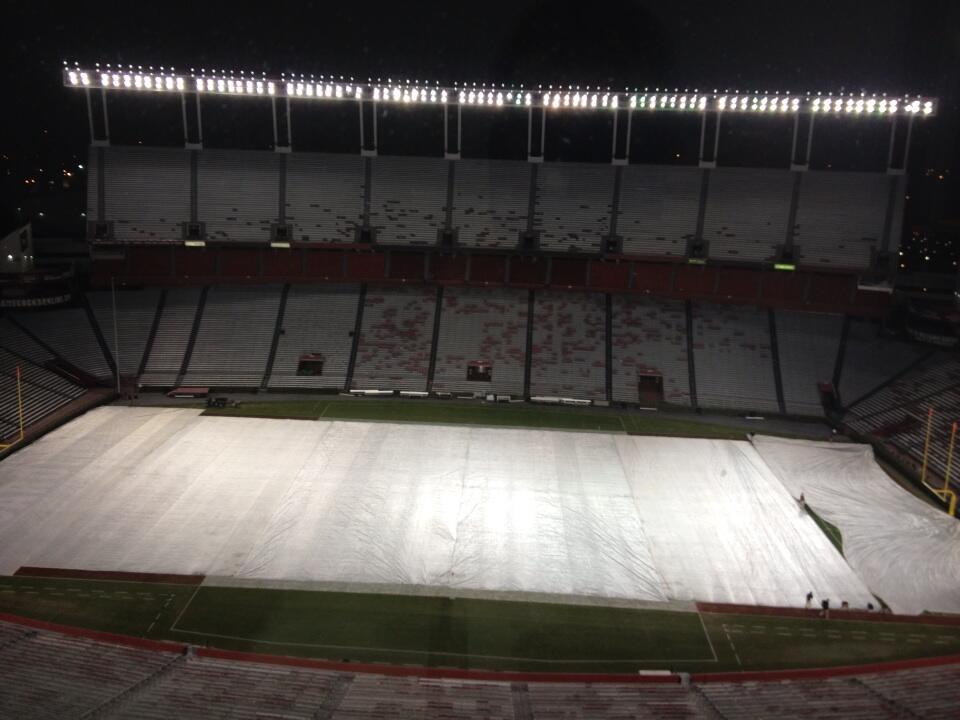 COLUMBIA, S.C. (WOLO) — The South Carolina field crew has covered the football field inside Williams-Brice to protect it from expected cold weather.
Temperatures in Columbia are expected to drop below freezing this week.
South Carolina will have its last home game inside Williams-Brice Stadium this Saturday against rival Clemson.