Clowney Named To AFCA All-America Team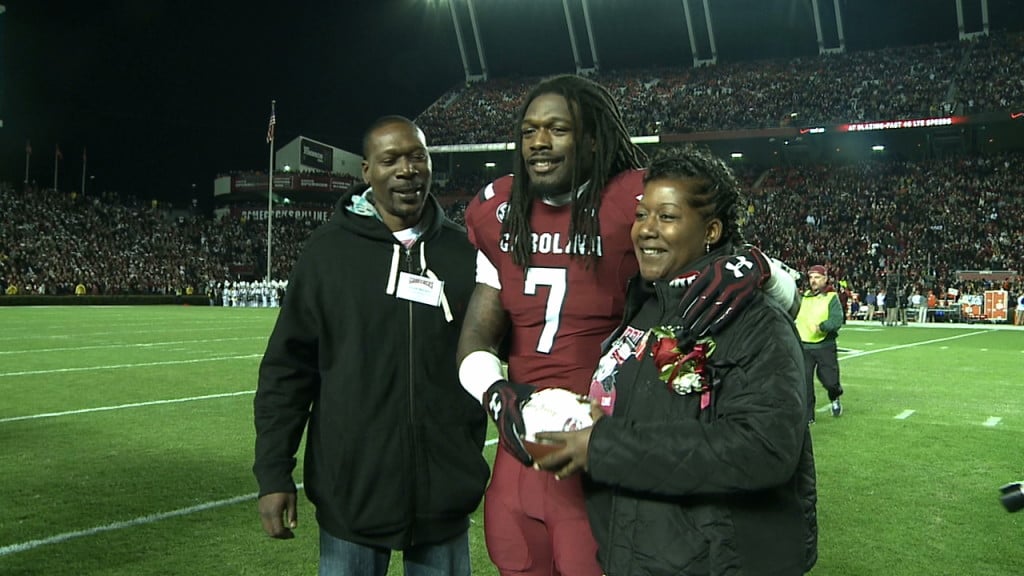 COLUMBIA, S.C. (USC SID) — University of South Carolina defensive end Jadeveon Clowney has been named to the 2013 American Football Coaches Association (AFCA) All-America team, it was announced today.
The AFCA has selected an All-America team since 1945 and currently selects teams in all five of its divisions. What makes these teams so special is that they are the only ones chosen exclusively by the men who know the players the best – the coaches themselves.
Clowney, a 6-6, 274-pound junior from Rock Hill, S.C. was named first-team All-SEC by both the Associated Press and the SEC coaches. He was a second-team Walter Camp All-American. A 2013 Rotary Lombardi Award semifinalist, Clowney finished the regular season with 10.5 tackles for loss and had 35 tackles on the year to go along with a forced fumble, a pair of pass breakups, three sacks and eight quarterback hurries.
Clowney joins Stanford offensive lineman David Yankey and Alabama linebacker C.J. Moseley as return selections on the coaches' All-America squad.
Clowney also joins Warren Muir (1969 and '69) and George Rogers (1979 and '80) as the only Gamecocks to earn first-team All-America honors twice in their careers. Clowney was a unanimous first-team All-American in 2012 and was selected as the Ted Hendricks Award winner as the nation's outstanding defensive end.
Clowney and Kelcy Quarles (Sporting News) both earned first-team All-America distinction this season. It's just the second time Carolina has had two players garner first-team All-America honors in the same campaign, as they join the 1984 tandem of Del Wilkes and James Seawright.
The Gamecocks have had a first-team All-America selection in a school-record five consecutive seasons: Eric Norwood (2009), Alshon Jeffery (2010), Melvin Ingram (2011), Jadeveon Clowney (2012-13) and Kelcy Quarles (2013).