Curtis Frye Inducted Into Track Hall Of Fame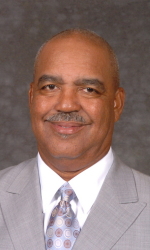 ORLANDO (USC SID) — South Carolina track and field head coach Curtis Frye earned one of the highest honors of his career tonight as he was enshrined into the U.S. Track & Field and Cross Country Coaches Association (USTFCCCA) Hall of Fame.
Joining Frye in the Class of 2013 are: Ron Allice, Al Cantello, Dennis Craddock, Jim Hunt and Paul Olsen.
In his 18th year as the Gamecocks' head coach, Frye is one of the most well respected track and field coaches at any level. He has established a program that is regarded as one of the nation's elite. Frye has coached or overseen over 40 NCAA champions, 115 SEC champions and more than 435 NCAA All-Americans at South Carolina.
Since taking over the program, Frye has coached an NCAA champion in all but four years. In addition, Frye has produced an SEC champion in 16 of his 17 seasons. Twelve SEC Athletes of the Year have been Gamecocks and five national athletes of the year have come from the program as well.
Frye brought South Carolina its first team NCAA championship in any sport when his women's team dominated the field to capture the 2002 NCAA Outdoor Championship crown.
The Gamecocks have not just been successful on the track. The program has produced three National Scholar Athletes of the Year, including a two-time winner in Olympic medalist and World Champion Jason Richardson. Teams regularly lead the league in SEC Academic Honor Roll members and numerous former student-athletes have gone on to continue their education to become doctors, lawyers, nurses and many other professional careers.
Frye has been a mainstay as a coach with USA Track and Field. In 2001, he was a Team USA head coach for the first time when he led the men's contingent to the Goodwill Games. He has been an assistant coach at several other Team USA events and has traveled with athletes he has trained as well.
Most recently, he spent most of his summer in Russia serving as the Team USA men's head coach for the World University Games as well as the sprint and hurdle coach for the men at the IAAF World Championships. The Team USA men that Frye oversaw at the IAAF Championships claimed nine medals, including three golds, medaling in every one of their events.
Never one to sit on the sidelines, Frye established the Frye Foundation after his family was devastated by diabetes. The foundation is dedicated to assisting those dealing with diabetes and mental illness. Each year, they host a 5K run/walk as well as a golf tournament and silent auction with proceeds benefitting research and development, mentoring programs, and funding for scholarships for students that will major in programs that assist in the treatment.
Started in 1995, the USTFCCCA Coaches Hall of Fame exists to recognize coaches who have brought great distinction to themselves, to their institutions and to the sports of cross country and track & field. Each of the honorees exemplifies the qualities of dedication to the sport, leadership and passion for their profession that serve as an inspiration to coaches everywhere in the sport.
Frye joins Weemie "Weems" Baskin as one of two Gamecocks included in the USTFCCCA Hall of Fame. Baskin was the track & field head coach at the University of South Carolina from 1948-69 and the University's outdoor track is named in his honor.