Spring Valley's Miller Signs With Alabama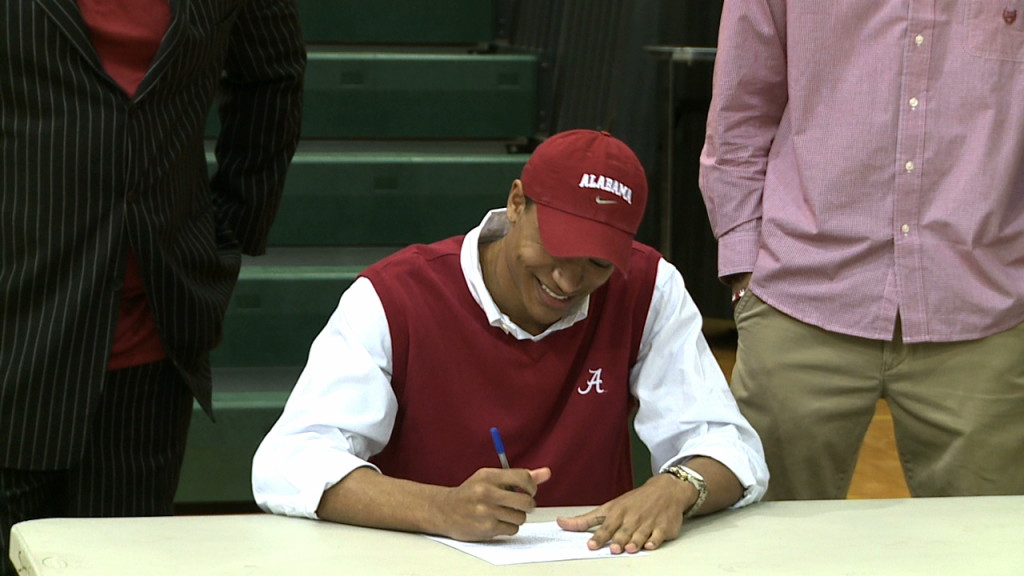 COLUMBIA, S.C. (WOLO) — Spring Valley High School linebacker Christian Miller signed a National Letter of Intent Wednesday to play football at the University of Alabama.
Miller is the state's highest-rated recruit and the son of former South Carolina and NFL standout Corey Miller.
"I feel good being able to get it past me. It has been a long process and has been really stressful for a while but you realize it's a once in a lifetime opportunity and a lot of people would love to be in your shoes, so you have to embrace it," said Miller.
Miller has not always enjoyed the attention he's received from the media and said he wished he could have signed his National Letter of Intent at his home, instead of his high school gym.
As far as his future with the Crimson Tide is concerned, Miller said he believes it will be better for him to redshirt next season.