Thornwell's 14 leads South Carolina to 65-60 win over Mizzou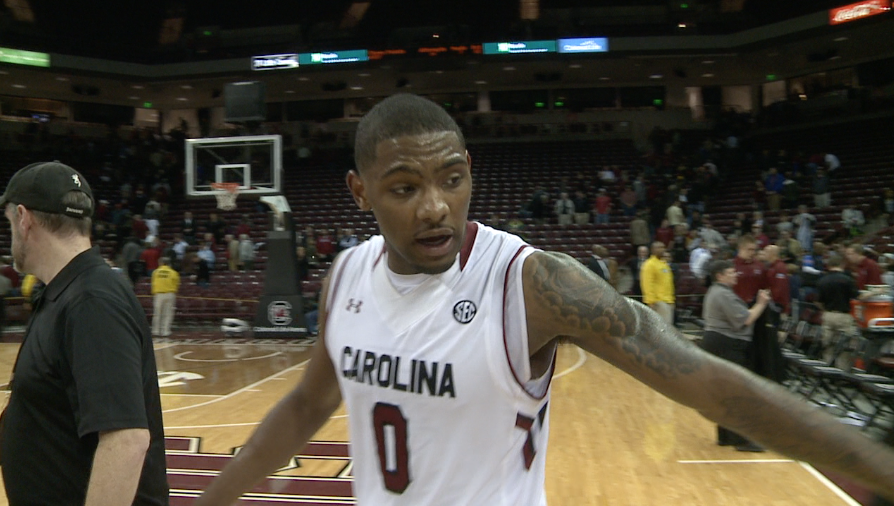 COLUMBIA, S.C. (AP) — Sindarius Thornwell scored 14 points and Laimonas Chatkevicius added 13 points and eight rebounds to lead South Carolina to a 65-60 win over Missouri in a game between the Southeastern Conference's bottom two teams.
The Gamecocks (12-11, 3-8 SEC) led by 10 in both the first and second halves, but couldn't put the Tigers (7-17, 1-10) away until late.
Missouri had cut South Carolina's lead to 54-51 with less than three minutes to go when Thornwell hit his second 3-pointer of the game.
The Gamecocks would stretch the lead to 10 again before the Tigers hit a couple of late 3-pointers.
Missouri's bad season took a turn for the worse. The Tigers had only nine players in uniform and lost sophomore guard Wes Clark to a gruesome arm injury in the second half.
The Tigers have lost 10 in a row.