Coastal Carolina beats Campbell 81-57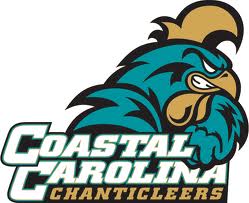 CONWAY, S.C. (AP) — Warren Gillis scored 17 points to lead three players in double figures as Coastal Carolina routed Campbell 81-57 on Thursday night.
Coastal Carolina (20-8, 11-5 Big South) has won five of its last six games, and pulls within a half game of conference leaders Charleston Southern and High Point.
Josh Cameron hit four 3-pointers, and scored 15 of his 16 points in the first half to help Coastal Carolina build a 47-23 halftime lead, and the Chanticleers led by 19 points midway through the second half and cruised from there.
Gillis shot 5 of 10 from the field and Shivaughn Wiggins chipped in 14 for the Chanticleers, who shot 54 percent from the field and 50 percent from long range.
Andrew Ryan scored 20 points, D.J. Mason added 13 points and Curtis Phillips 12 for Campbell (9-19, 3-12), which now has lost four in a row.