No. 6 Lady Vols top Alabama 77-56, stay unbeaten in SEC play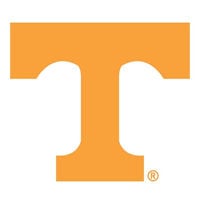 KNOXVILLE, Tenn. (AP) — Ariel Massengale scored 17 points and shot 5 of 11 from 3-point range Thursday as No. 6 Tennessee trounced Alabama 77-56 to continue its domination of this series.
The Lady Vols (23-3, 13-0 SEC) were playing their first game since center Isabelle Harrison tore the anterior cruciate ligament in her right knee, sidelining Tennessee's leading scorer and rebounder for the season.
Tennessee fared just fine without Harrison in beating Alabama (13-15, 2-11) for the 41st straight time. Alabama hasn't beaten Tennessee since the 1984 Southeastern Conference tournament and has never defeated the Lady Vols in Knoxville.
A much tougher test awaits the Lady Vols on Monday when they visit No. 2 South Carolina.
Harrison, who tore her ACL on Sunday, watched from the bench as Tennessee earned its 19th straight home win and 20th consecutive SEC triumph. Harrison, a first-team all-SEC selection and the SEC tournament MVP last season, was averaging 12.8 points and 9.1 rebounds per game this season.
Tennessee's Cierra Burdick had 16 points and nine rebounds. Bashaara Graves added 14 points. Nia Moore had six points, seven rebounds and six blocks. The Lady Vols were a perfect 18 of 18 from the free throw line and led by as many as 36 points.
Ashley Williams had 18 points, Hannah Cook scored 11 and Quanetria Bolton added 10 for Alabama, which has lost six of seven games and 11 of its last 13.
Tennessee shuffled its lineup by having Massengale, Moore and Jaime Nared join usual starters Andraya Carter and Burdick. Nared was making her first start since Nov. 21 and Moore was starting for the first time since Dec. 7. Although Harrison's injury has left Massengale as Tennessee's top remaining scorer, the senior guard was making just her third start of the season.
That new lineup helped Tennessee race to a 16-2 lead as Alabama missed 12 of its first 13 shots. Alabama regrouped well enough to get within 11 points early in the second half, but Tennessee went on a 20-2 run to put the game away.
TIP-INS
Alabama: The Crimson Tide capitalized on Harrison's absence to outscore Tennessee 34-24 in the paint, but Alabama's shooting woes prevented it from a shot at the upset. Williams shot 8 of 11, while her teammates combined to go 13 of 48.
Tennessee: Tennessee's 41-game winning streak over Alabama is the third-longest active winning streak by one team over a conference rival. Stanford has beaten Pac-12 foe Washington State 59 straight times, and Liberty has 44 straight wins over Big South rival Coastal Carolina.
NEXT UP
Alabama hosts No. 14 Mississippi State on Sunday.
Tennessee is at No. 2 South Carolina on Monday.