House's 7 3s lead Texas A&M to 62-52 victory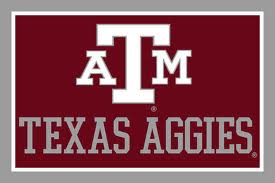 COLUMBIA, S.C. (AP) — Danuel House tied his career high with 25 points off seven 3-pointers to lead Texas A&M a step closer to the NCAA tournament with a 62-52 victory at South Carolina on Saturday.
House was 7-of-11 from long distance as the Aggies (19-7, 10-4 Southeastern Conference) reached 10 SEC victories for the first time since entering the league three seasons ago. Their overall victories are the most in coach Billy Kennedy's four seasons and get their first chance to reach 20 wins — Texas A&M hadn't accomplished that since going 24-9 in 2010-11, also the date of its last NCAA appearance — when they face No. 18 Arkansas on Tuesday night.
South Carolina (13-13, 4-10) cut Texas A&M's 13-point lead to five twice in the second half, but could get no closer.
Michael Carrera led the Gamecocks with 17 points.
Jalen Jones added 12 points for the Aggies.