Spurrier Creates Twitter Account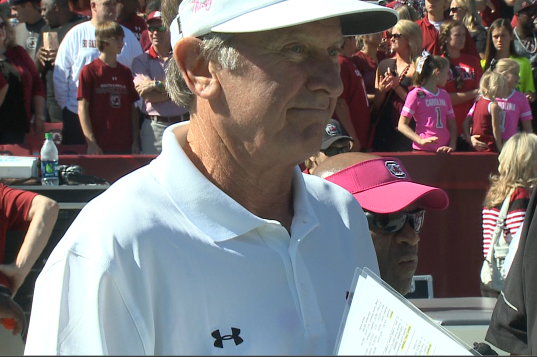 COLUMBIA, S.C. (AP) — The Head Ball Coach has new forum for his one-liners: South Carolina's Steve Spurrier has joined Twitter.
Spurrier sent his first social media Tweet from the handle @SC_HBC on Monday. Spurrier's first message included thanking all the past players he coached while at Duke, Florida and at South Carolina. Spurrier's son, Gamecocks receivers coach and recruiting coordinator Steve Jr., Tweeted a picture of his father using his phone to post with the words, "It's true."
South Carolina's football Twitter account also announced Spurrier joining the social media site.
Spurrier, who'll turn 70 in April, will start spring practice with the Gamecocks on March 17. He'll begin his 11th season at South Carolina this fall.