NC State powers past Clemson, 66-61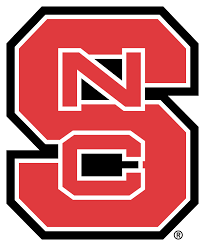 CLEMSON, S.C. (AP) — Ralston Turner scored 23 points and eight rebounds to lead North Carolina State to a 66-61 victory over Clemson on Tuesday night, avenging a January loss to the Tigers.
The Wolfpack (18-12, 9-8 ACC) held Clemson without a field goal for more than 14 minutes in the second half, outscoring the Tigers 25-5 over that span and built a 49-33 lead with just over four minutes to play.
The Tigers (16-13, 8-9) rallied late to cut what had been a 16-point deficit with just under three minutes to play to five at game's end.
Anthony Barber added 16 for the Wolfpack.
Gabe DeVoe scored 18 points off the bench late for Clemson. Dante Grantham added 12 points.
The victory was N.C. State's fourth in their last five ACC contests with only Syracuse remaining on its schedule. Clemson closes out its season at No. 12 Notre Dame Saturday.