Ohio State enters women's basketball Top 25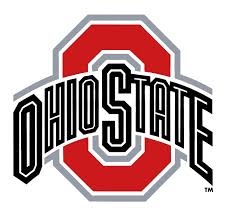 Ohio State coach Kevin McGuff refused to let his team use a bunch of early season injuries as an excuse for a lost season.
Instead the Buckeyes persevered and made a run deep into the Big Ten tournament. Now McGuff has the No. 23 Buckeyes ranked for the first time since 2012.
"I'm proud of our players," he said. "This team has improved throughout the season more than any team I've been around."
Before the season really got underway, McGuff lost three players to knee injuries and the second-year coach also dismissed the one returning senior from the team for disciplinary reasons. After a slow early going, the Buckeyes started rolling behind stellar freshman Kelsey Mitchell. They won 12 of 14 before losing by three points to No. 4 Maryland in the Big Ten championship game Sunday.
"From day one, myself and the staff said we're not going to use that as an excuse," McGuff said. "We're not going to give these kids a crutch. We are going to keep expectations high. Even though we don't have a lot of numbers, we can still do the things we want to do. We emphasized that."
Down to seven players, McGuff added graduate Amy Scullion, who was at Ohio State's medical school and had a year of eligibility left. While Scullion couldn't make every game or practice because of her class schedule, she provided another player and leadership to a very young team when she was around.
The Buckeyes (23-10) now are waiting to see where they will play in the NCAA tournament when the bracket is revealed next Monday. One thing McGuff knows is that his team won't be able to host the first two rounds because of scheduling conflicts on campus with the men's NCAA Tournament, fencing and the state's high school basketball tournament.
McGuff has used Ohio State's national championship football team as inspiration all season long telling his players that it matters how they are playing at the end. Now they've given themselves a chance to play in the postseason where anything can happen.
"We referenced that to our team throughout the year," McGuff said. "They lost a game against Virginia Tech but kept getting better and better and look how they ended up."
California joined Ohio State in the Top 25 this week. The No. 25 Golden Bears lost to Stanford in the Pac-12 tournament title game on Sunday.
While those two teams entered the bottom of the poll replacing Rutgers and Syracuse, UConn remained the No. 1 team for the fourth straight week. The Huskies cruised to easy victories over South Florida, Cincinnati and East Carolina this week.
UConn will face South Florida for the American Athletic Conference championship Monday night.
The Huskies were followed in the poll by Notre Dame, South Carolina, Maryland and Baylor. The Lady Bears play Texas for the Big 12 championship Monday.
Other tidbits from the poll:
STILL UNBEATEN: Princeton remained the lone undefeated team this week, cruising to wins over Cornell and Columbia to clinch a fifth Ivy League championship in the past six seasons. The 13th-ranked Tigers at 29-0 also set the conference record for best start to a season surpassing the 28 games that the 1970-71 Penn men's basketball team won. Princeton closes out its regular season against rival Penn on Tuesday night.
UPCOMING WEEK: With most conference tournaments finished or ending Monday night, there are few Top 25 games this week. No. 24 Seton Hall is in the semifinals of the Big East tournament and play St. John's on Monday. The 20th-ranked Florida Gulf Coast Eagles play Jacksonville in the semifinals of the Atlantic Sun on Wednesday night.
___
Follow Doug on Twitter at http://www.twitter.com/dougfeinberg