Rininger's 16 points lead Liberty to Big South title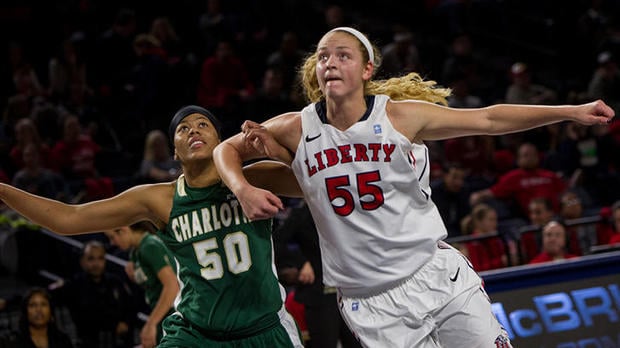 CONWAY, S.C. (AP) — Ashley Rininger scored 12 of her 16 points in the second half to lead Liberty to its 16th Big South Conference tournament crown in 19 years in a 73-64 victory over High Point on Sunday.
The top-seeded Lady Flames (26-6) won their 14th straight game and are back in the NCAAs after a rare miss last season.
It was the third championship game loss for No. 3 seeded High Point (20-12) in the past four seasons — and second to Liberty.
The Lady Flames trailed by nine points in the opening half and were still down 39-37 after Latrice Phelps' basket early in the second half. That's when they took off on a 15-3 run to take control.
Rininger had three baskets in the surge and Emily Frazier closed things with a 3-pointer to give Liberty a 52-42 lead.
Stacia Robertson had 24 points for the Panthers.