Spurrier, South Carolina seeking improved defense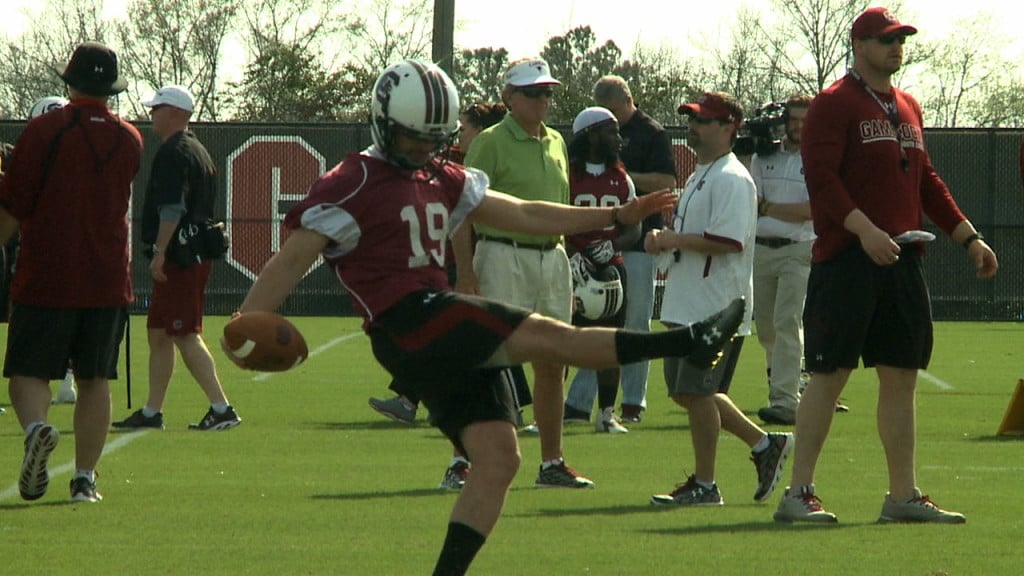 COLUMBIA, S.C. (AP) — South Carolina got started on spring workouts Tuesday, looking to shore up a defense that fell terribly short of expectations a year ago.
The drop off from the Gamecocks' three previous 11-2 seasons between 2011 and 2013 was so severe, coach Steve Spurrier called on good friend Jon Hoke to straighten things out as South Carolina's co-defensive coordinator alongside longtime group leader Lorenzo Ward.
Hoke and Ward said Tuesday that that six weeks or so they shared a title has gone smoothly. Spurrier had no doubt, calling Hoke a good person who fits in everywhere he goes.
Hoke led Spurrier's defense at Florida from 1999-2001. He spent his time since coaching in the NFL with the Houston Texans and Chicago Bears.
Hoke says he's ready help improve South Carolina's defense.