Top seed South Carolina advances to Sweet 16 with 97-68 win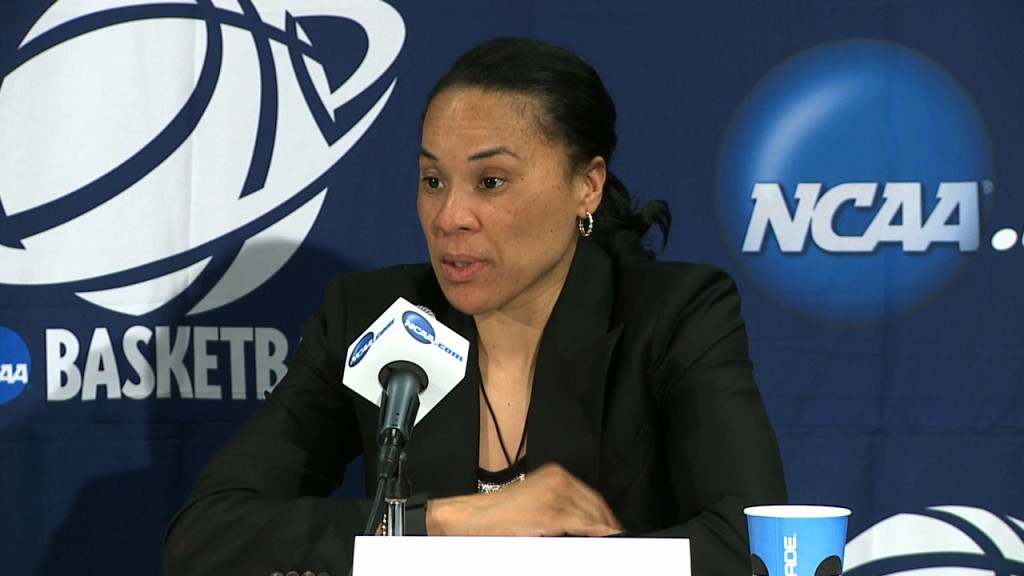 COLUMBIA, S.C. (AP) — Tiffany Mitchell and Alaina Coates each scored 14 points and No. 1 seed South Carolina built a big first-half lead and cruised to its third Sweet 16 in four years with a 97-68 NCAA Tournament victory over Syracuse on Sunday night.
Aleighsa Welch added 13 points and 10 rebounds for the Gamecocks (32-2), who turned an anticipated tight rematch into a runaway by halftime.
Welch had 11 points and Asia Dozier hit three of her four 3-pointers in the opening period for the Gamecocks, who used a 21-5 run to take control.
Syracuse trailed by 28 at halftime and never got within 20 points.
Alexis Peterson had 23 points to lead the Orange (22-10), who gave the Gamecocks one of their toughest games last November before losing 67-63 at the Junkanoo Jam.
But in front of 10,485 fans at home, South Carolina had no problem moving on.