South Carolina holds off North Carolina 67-65 in NCAAs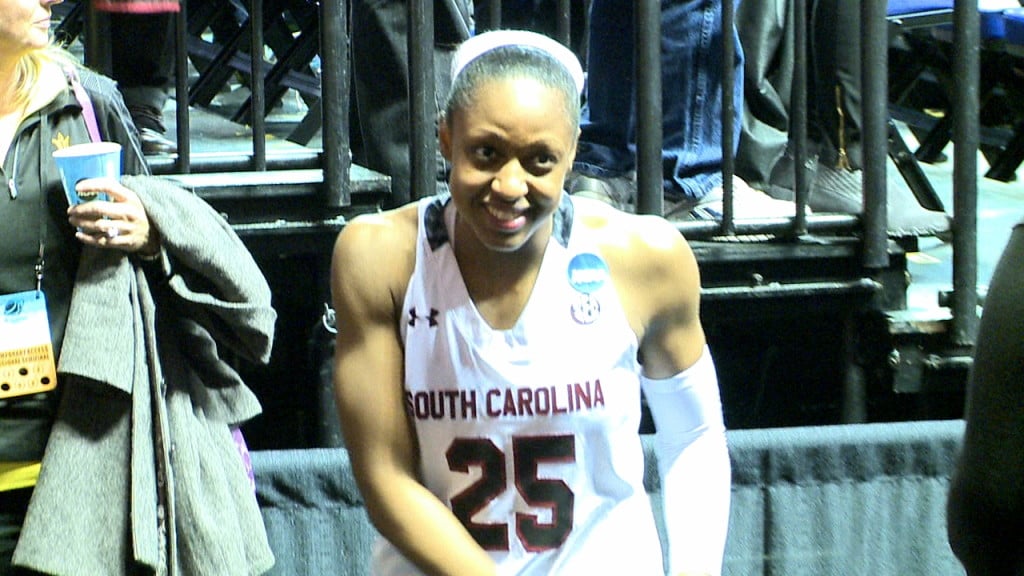 GREENSBORO, N.C. (AP) — Tiffany Mitchell drove to the basket and scored with 4.2 seconds left and South Carolina edged North Carolina 67-65 on Friday night in the NCAA Tournament's round of 16.
Mitchell finished with 18 points for the No. 1-seeded Gamecocks (33-2), who had to fight the entire way to push past UNC in a rematch of last year's Sweet 16 game and advance to the Greensboro Region final.
Alaina Coates also scored 18 points, including two key free throws for the lead with 46.1 seconds to go. Then Mitchell, the Southeastern Conference player of the year, answered a tying basket from Jessica Washington in the final minute by driving past Brittany Rountree for what turned out to be the winning score.
Fourth-seeded UNC (26-9) had one more chance, but freshman Jamie Cherry's desperation runner hit all backboard as the horn sounded, sending the Gamecocks into an oncourt celebration.