No. 1 seed Gamecocks, No. 2 Seminoles meet in regional final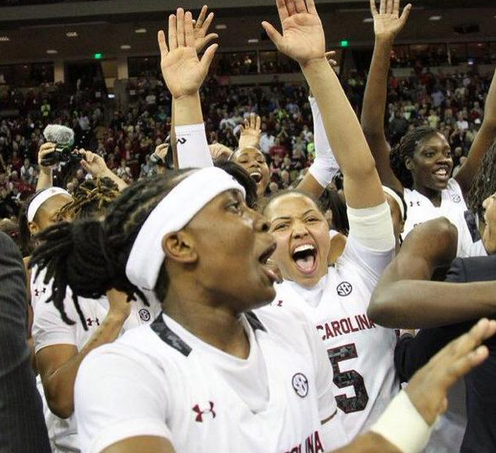 GREENSBORO, N.C. (AP) — Dawn Staley has spent seven years building South Carolina's program to get to this point — past the NCAA Tournament's Sweet 16, playing to reach the Final Four.
Florida State coach Sue Semrau has spent even longer trying to reach the tournament's final weekend.
The Greensboro Region on Sunday final is a rare opportunity for both programs. It's only the second Elite Eight appearance for either school, with one team set to reach its first Final Four.
The No. 1-seeded Gamecocks (33-2) had a tense finish in beating North Carolina 67-65 on Tiffany Mitchell's last-second layup. Staley says the game was a great win but "not our destination game."
The No. 2 seeded Seminoles (32-4) edged Arizona State 66-65 to reach their first regional final since 2010 under coach Semrau, who's in her 17th season.