Furman AD Clark stepping down after 15 years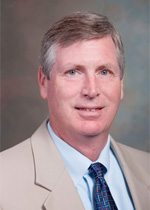 GREENVILLE, S.C. (AP) — Longtime Furman athletic director Gary Clark is stepping down from the position.
Clark has spent 15 years in charge of Paladins athletics and said in a statement Monday it was time for someone else to bring a "fresh perspective" to Furman sports. The school said Clark would remain at his job for an unspecified length of time to help with the transition to a new athletic director.
University President Elizabeth Davis has established a search committee and hired an outside search firm to help find Clark's replacement. Davis said former Furman and Vanderbilt head coach Bobby Johnson will serve as an advisory member of the school's search committee.
Clark, a 1974 graduate of Furman, said he was proud of his role helping Paladin coaches and athletes.