Spurrier more confident in this year's South Carolina squad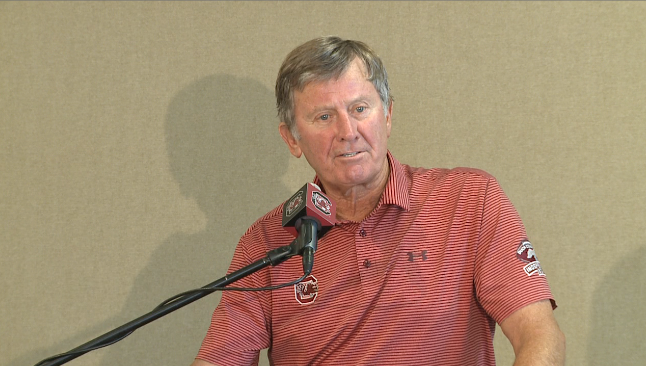 BLYTHEWOOD, S.C. (AP) — Steve Spurrier is significantly more confident about South Carolina's direction than he was at times last season.
Spurrier acknowledged it was hard to be proud of the Gamecocks, particularly on defense, during a 7-6 season that followed three straight years of 11-2 records that had South Carolina among the best in the Southeastern Conference.
But the 70-year-old Spurrier loudly confirmed his commitment to the program earlier in July and is equally sure his players will show similar dedication this year.
Spurrier says for as bad as things looked the first two months of the season, the Gamecocks improved at the end. He told outsiders that he planned to coach at South Carolina for a "long time."
Quarterbacks coach G.A. Mangus says Spurrier's fire was good for player morale.