Wake Forest administrator named Furman athletic director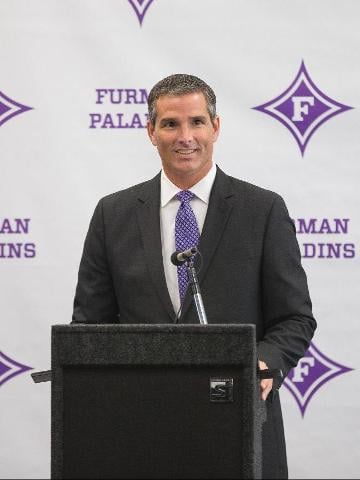 GREENVILLE, S.C. (AP) — Wake Forest athletic administrator Mike Buddie was named new athletic director at Furman.
University President Elizabeth Davis announced the hiring of Buddie on Wednesday. He replaces Gary Clark, who is retiring after 15 years heading up the department.
Buddie spent the last decade at Wake Forest, where he was most recently senior associate athletic director for administration/development. He had served as sport administrator for Wake Forest baseball, women's soccer and men's golf. Buddie also worked with the football and men's basketball programs.
Buddie pitched for Wake Forest and still holds the school single-season mark with 138 strikeouts in 1992. He was drafted by the New York Yankees later that season and spent five seasons in the majors.
Buddie says the Furman job is an "incredible" opportunity for him.