Panthers' Rivera returns to work with message for players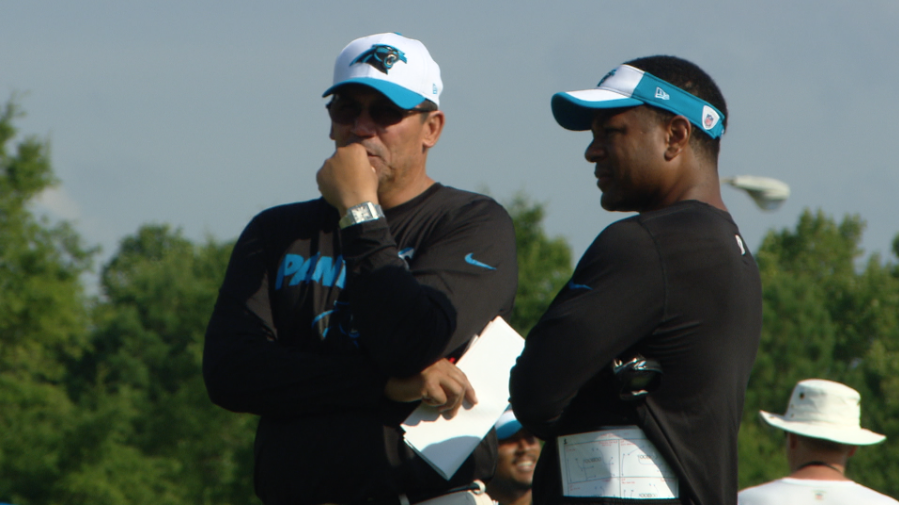 SPARTANBURG, S.C. (AP) — Carolina Panthers coach Ron Rivera returned to work Monday with a message for his players.
Rivera missed the previous two days of training camp practice to attend the funeral in Reno, Nevada for his brother Mickey, who died last week following a two-year battle with pancreatic cancer.
The fifth-year coach said Mickey was an inspiration to him, and that players can learn a lesson from the way his brother conducted his life.
Mickey Rivera sold everything several years ago and moved his family to Reno to purchase a Little Caesars pizza franchise. There, he worked tirelessly alongside his wife to build it into a successful business.
___
Online:
AP NFL websites: http://www.pro32.ap.org and http://www.twitter.com/AP_NFL