Panthers, Dolphins wrap up practices, move on from injuries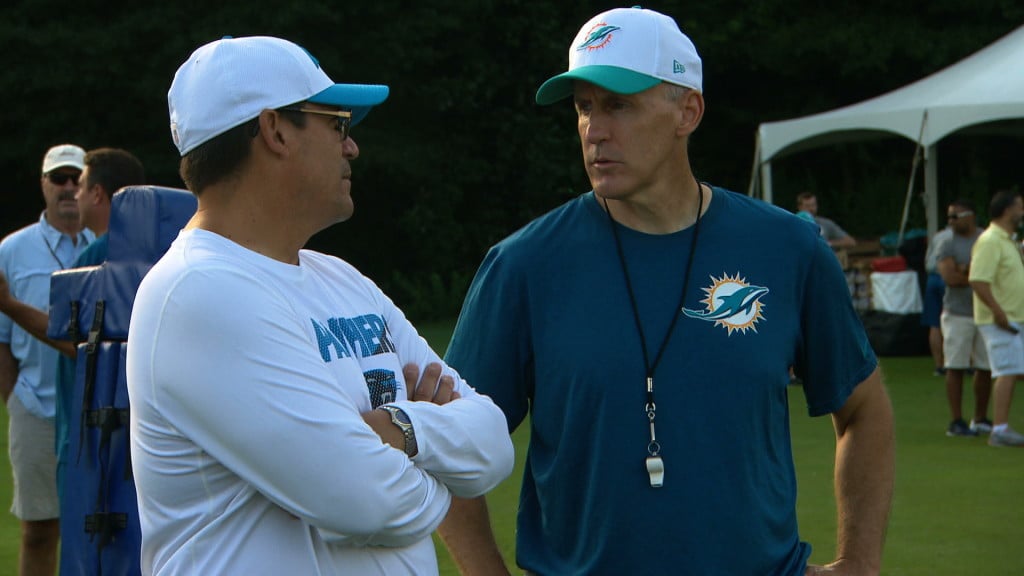 SPARTANBURG, S.C. (AP) — The Miami Dolphins and Carolina Panthers wrapped up a productive, injury-free joint practice — a welcomed change considering both teams lost starters to season-ending knee injuries the day before.
The Panthers began adapting to the difficult notion they'll be without Kelvin Benjamin, their top playmaker in the passing game, leaving them without a clear No. 1 receiver. The Dolphins lost safety Louis Delmas, their emotional leader in the secondary, when he tore his right ACL just minutes after Benjamin left on a cart with a torn left ACL on Wednesday.
Panthers coach Ron Rivera said he addressed Benjamin's injury at a team meeting on Wednesday night, telling players not to lose faith in the season.
Rivera says, "It's not about us being one player. It's about us being a team."
___
AP NFL website: www.pro32.ap.org and www.twitter.com/AP_NFL