Coastal Carolina joining Sun Belt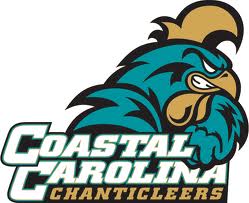 NEW ORLEANS (AP) — Sun Belt Conference officials say Coastal Carolina has accepted an invitation to join the league and in doing so will move its football program up to the Division I Football Bowl Subdivision by 2018.
Coastal Carolina, which is in Conway, South Carolina, will join the Sun Belt in all sports except football beginning with the 2016-17 academic year.
During the 2017 football season, Coastal Carolina will compete in the Sun Belt but will not be eligible for a bowl until the following season, when the Sun Belt will have 12 full FBS members, divided into East and West divisions of six teams each.
The newest Sun Belt member also will move forward immediately with plans to upgrade Brooks Stadium to meet FBS standards, expanding capacity to around 20,000 seats.