Charleston Southern rolls past North Greenville 41-14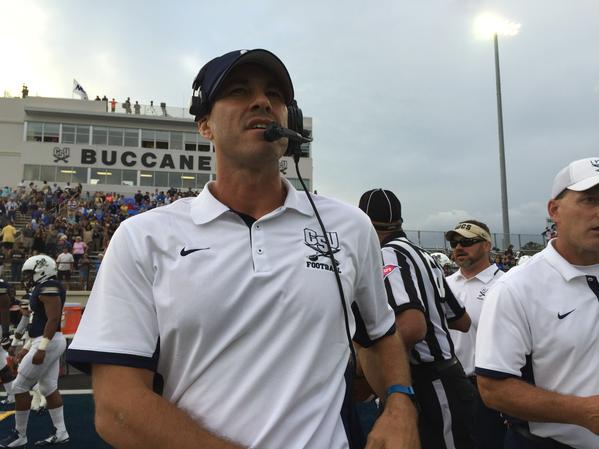 CHARLESTON, S.C. (AP) — Ben Robinson ran for two touchdowns and Aaron Brown returned a fumble 53 yards for another score to lead Charleston Southern to a 41-14 win over North Greenville in the season opener for both teams Thursday night.
Robinson rushed for 127 yards and Darius Hammond added 114, including a 60-yard TD, for Charleston Southern. The Buccaneers never trailed and improved to 6-0 when opening a season on its home turf.
Austin Brown, who completed 8 of 14 passes for 59 yards, threw a 5-yard touchdown to Nathan Prater. Kelan Fraise ran in another from the 10.
North Greenville, a Division II team, was led by Nelson Hughes, who completed 18 passes for 176 yards, including a 14-yard toss to Mason Sanders for a touchdown. Simeon Byrd put North Greenville on the board with a 26-yard touchdown run in the second quarter.